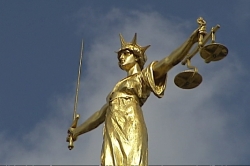 This year marks the 100th anniversary of women gaining the vote in the UK. A year after this was granted, the Sex Disqualification (Removal) Act was passed, and women could become qualified lawyers for the first time. To celebrate the progress made in women's rights, we'll be taking a look at five inspirational women who have made their mark in the legal industry over the past century.
Gwyneth Bebb
1889 – 1921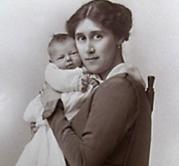 Gwyneth Bebb was the sixth woman to study law at Oxford University, where she received first class results. However, despite this accomplishment, she was not awarded her degree on the grounds of her gender. In 1913, the law was one of two professions which still refused women entry in the UK; the other was the church. By the time Bebb started legal action in the case that would become known as "Bebb v. The Law Society", women had been trying to become lawyers for 40 years.
Bebb sought a declaration that women could sit for The Law Society's exams and qualify as solicitors. The case was unsuccessful as the judge ruled that women were not "persons" as outlined by the Solicitors Act of 1843 and therefore not entitled to practice law. The press, however, was largely in Bebb's favour, and the case continued to gain momentum until the Sex Disqualification (Removal) Act was passed in 1919. This key act allowed women to become lawyers for the first time. When the case against The Law Society failed, Bebb continued with feminist activism and went on to prosecute black-marketeers for the Ministry of Food during the First World War.
Bebb applied to join Lincoln's Inn as a student barrister but was refused in 1918. Her first child was then born the following year, just two days before the Sex Disqualification (Removal) Act 1919 was passed. She was finally admitted to Lincoln's Inn as a student barrister in January 1920.
Bebb ought to have become the first female barrister; however, a tragic turn of events prevented this from happening. Her second child was born prematurely and died after only two days. Bebb herself was left in a dangerous state and died two months later at the age of 31.
Her valuable work has led to nearly a century of women working in the law, bringing greater equality, diversity and balance to the profession.
Helena Normanton
1882 – 1957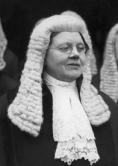 Helena Normanton was the first woman to practice at the Bar – although it is worth mentioning that Dr Ivy Williams was the first woman to be called to the Bar, although she never practiced, deciding to teach law instead.
Like Bebb, Normanton had also been refused entry to an Inn of Court due to her gender. She brought a case to the House of Lords to contest this; however, the Sex Disqualification (Removal) Act 1919 was passed before the case was heard. Normanton then reapplied to the Middle Temple and was immediately admitted. After becoming a barrister, Normanton continued to campaign for women's rights in all aspects of their lives and careers.
Normanton was also the first married woman in Britain to receive a passport in her maiden name. She did this to maintain her own professional identity, which was becoming widely recognised.
She pursued a successful career as a barrister and was notorious for her formidable character. She was a trailblazer in many ways, also becoming the first woman to prosecute a murder case and being one of the first female members of the King's Council, alongside Rose Heilbron, in 1949.
Carrie Morrison
1888 – 1950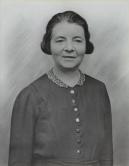 Carrie Morrison was the first woman admitted as a solicitor in England and Wales. She qualified in December 1922 at the age of 34.
She was driven to practice law in order to benefit those less fortunate than herself, and much of her work was for the poor of London's East End. This included representing prostitutes in court and working as the solicitor for the Women and Children's Protection Society.
She married a fellow solicitor, Ambrose Appelbe, in 1929, and they lived together in Whitechapel in a tenement building with communal bathrooms. This was a far cry from the comfortable life provided by her father, who was a wealthy metal broker.
She advocated strongly for divorce law reform and, in fact, divorced her own husband. Following their divorce, they continued to work together, however, due to their shared values as solicitors and a drive to work for the well-being of others. They both strove to make the process of divorce more reasonable and the result more equitable to both parties.
Notably, Carrie represented the wife in the notorious case of Blackwell v. Blackwell [1943] 2 All ER 579. The case took place in 1943 and ruled that the money accrued by a wife as dividends by doing her shopping at the Co-operative Society should belong to her husband.
Baroness Hale of Richmond
1945 – Present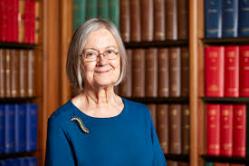 Born in 1945, the Baroness Hale of Richmond was born two years after the above-mentioned case. She is now the current President of the Supreme Court, which shows how far women's rights have come.
Baroness Hale graduated top of her class from Cambridge University and went on to teach law at Manchester University for 18 years. She also qualified as a barrister and practised at the Manchester Bar.
She has a long string of "firsts" to her name: She was the first woman to be appointed to the Law Commission and she began sitting as an assistant recorder.
In 1994 she became a High Court judge and was promoted to the Court of Appeal just five years later. She became the first woman Law Lord and went on to become the first woman Lord of Appeal in Ordinary in 2004. On appointment to the Lords, she created a coat of arms bearing the motto "Omnia Feminae Aequissimae", meaning "women are equal to everything".
In 2009 she transferred to the Supreme Court with the other Law Lords, becoming the first woman Justice of the Supreme Court. She was then appointed Deputy President of the Supreme Court in 2013 and President in 2017.
Baroness Hale has been dedicated to improving diversity on the bench throughout her career and has been described as "one of the most forthright and liberalising influences on the court" by the Guardian. Her speeches often reveal her egalitarian and feminist perspective.
Dame Linda Dobbs
1951 – Present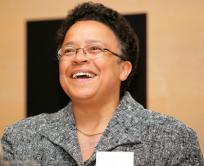 Dame Linda Dobbs was both the first black High Court judge in England and Wales and also the first non-white person to be appointed to the senior judiciary.
Dobbs was called to the Bar in 1981 and specialised in fraud and professional disciplinary tribunals. Despite facing discrimination in her work, she took silk in 1998.
Dobbs has held several notable positions, including chairmanship of the Professional Standards Committee, the Race Relations Committee and the Criminal Bar Association. She also was appointed as a High Court judge in 2004, being assigned to the Queen's Bench.
Dobbs decided to step down from the High Court Bench early in 2013 in order to pursue various projects, which have included the training of lawyers in the Caribbean and Africa. She also supports several charities and is a patron of the African Prisons Project and Masicorp, a charity promoting education in Masiphumelele, South Africa.
Her highly successful career has earned her places on both the Power 100 List of Influential Black Britons and also the 100 Great Black Britons list.
This article was provided by Simply Law Jobs.
At Simply Law Jobs, we specialise in advertising thousands of the latest job vacancies across all levels of the legal sector. We are the UK's leading legal niche job board, providing businesses with a cost-effective and efficient alternative to generic job sites. Job seekers are at the core of what we do, so we offer candidates a site tailored entirely to their industry. Our promise is simple, we ensure quality over quantity and provide the very best approach to candidate targeting, delivering an outstanding return on investment.