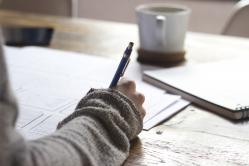 Whether you are studying a course or working in a law firm, note taking is a significant part of a Legal Secretary's role whatever stage you are at in your career. Efficient note taking can save you time, help your understanding and memory, and keep you organised.
Here are ILSPA's top 10 tips for note taking.
Find the format that works for you when taking notes so that it becomes natural and easy, whether it's bullet points, annotations around text, short sentences, colour-coding or creating mind maps. Having your notes in a clear and relatable format will speed up your note taking and also help you find information again when you need to return to it.