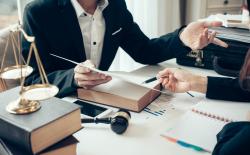 In a previous article on reforms to civil litigation, we looked at the expanding use of fixed costs. This month, we will consider the Civil Justice Council (CJC) review of pre-action protocols.
If you have studied one of our courses covering this area, you may recall that a protocol sets out what must be done in a claim before any legal proceedings commence. There are currently 17 specific protocols in force that apply to a wide range of claims, including:
Personal injury
Professional negligence
Construction disputes
Housing disrepair
Defamation
Package travel and debt claims
Even when there is no specific protocol for a particular type of claim, you are still expected to follow the Practice Direction on Pre-Action Conduct.