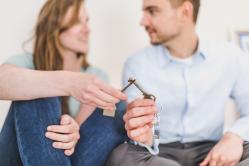 The only realistic answer to this is, "Maybe, maybe not!"
Those of you who have studied Land Law through ILSPA will be familiar with legal estates in land – freehold, leasehold and commonhold. Recently, Michael Gove, the Secretary of State for 'Levelling Up, Housing and Communities', categorically stated that: "The outdated feudal leasehold system in England and Wales, must be abolished – it needs to go and needs to be replaced by a better system". The better system, for all intents and purposes being commonhold.
You may remember that commonhold was introduced in 2002 (over 20 years ago) and was designed to offer an alternative system to leasehold. It specifically relates to blocks of flats or apartments, or similar types of developments, which tend to be new builds. It never really caught on, being that there are fewer than 50 registered commonhold properties in England and Wales, however the Government want to address the problems people experience with owning leasehold properties. Commonhold enables owners to be in control of their homes where the tenancy does not run out and there are no extortionate charges enforced by landlords, such as ground rents and service charges.
The Leasehold Reform (Ground Rent) Act 2022 came into effect in June of last year and puts an end to ground rents for most new residential leaseholds. The ground rent for such properties cannot be anything but a peppercorn. A 'peppercorn' is a legal term which means 'a nil money payment'. The Government has also indicated that it will be bringing in new rules and regulations which will help existing leaseholders by the end of the year. This will put an end to excessive service charges and landlord costs.
However, it does not look like the abolition of leaseholds altogether will happen for some time, with talk of them being phased out over a few decades. Ms. Lisa Nandy, a Labour MP, tabled a motion calling upon the Government to end the sale of new private leasehold flats and apartments as soon as possible to create a fairer system for property owners. She criticised her fellow MPs for continual undelivered promises to reform the leasehold system.
On paper, commonholds seem a good idea, but as things stand, there is little evidence to judge whether it works due to there being very few commonholds that exist. If an existing leaseholder wanted to convert their property to commonhold, the cost could be prohibitive, especially in expensive areas like central London. It will certainly be interesting to see how things develop over time.
Author: John Stacey-Hibbert, LLB, LLM.
John worked in the legal field for over 50 years and has a wealth of knowledge and expertise. He practiced as a lawyer in London, lectured law at South Devon College and became the General Secretary of the National Association of Licensed Paralegals.