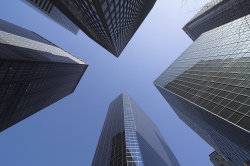 As new developments in artificial intelligence and automation continue to influence modern life, one thing is for certain: no industry will be immune to change – not even the legal profession, a sector historically known for its reluctance to move in line with the times.
Today, a technological revolution has come knocking on the door of this prestigious profession, promising cost-efficiency, enhanced productivity and client satisfaction. Lawyers know they must respond, but they aren't wrong in recognising that the integration of cognitive computing will change the face of the sector forever.
Where professionals in the legal sector could once lean entirely on their knowledge and experience of the law, today's law graduates must prepare themselves for a brave new world.
Tech-savvy