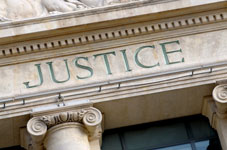 A review of the success and failings of Lord Woolf's reforms
This year we mark the tenth anniversary of the Civil Procedural Rules (CPR). Before the new rules were introduced, civil litigation was seen as too slow, expensive, uncertain and adversarial. The implementation of the CPR was the result of Woolf's famous "Access to Justice" report, commissioned in 1994. The name of the report speaks volumes and supports the view that the old rules of civil litigation were not delivering justice. So ten years on, have things changed for the better?
The rise and rise of litigation?