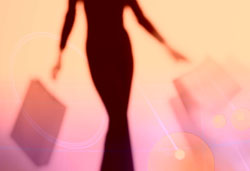 Knowing your contractual rights and how to enforce them
A good knowledge of the law of contract may not seem very important in day-to-day life, but an awareness of your rights can help you to save your hard-earned cash. In England and Wales, we are lucky to have a wide range of statutory consumer rights that can protect you from unscrupulous shops or traders. We have considered below a few of your key rights and how you can enforce them. We have also outlined a recent expansion of consumer protection from unfair trading practices that came into force on 26 May 2008.
Faulty goods
The law (in the form of the Sale of Goods Act 1979 as amended) states that goods must be of a satisfactory quality. To establish whether something that you have purchased meets this standard, you must consider what a "reasonable person" would consider satisfactory quality. This will take into account things such as the price you pay for goods; their appearance; the finish; freedom from minor defects; and whether goods are safe and durable.
Some examples of the way shops misunderstand their obligations where goods are not of satisfactory quality include:
Refusing a full refund - You do not have to accept a repair or replacement of unsatisfactory goods.