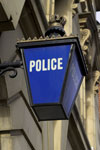 Anti-social behaviour appears to be a menace that is on the increase in today's society. Of course, such problems have always existed to a certain extent, but there is a definite statistical rise in the number of incidents reported, and both police forces and local authorities are having to find additional resources to deal with such matters.
Anti-social behaviour may come in many guises, ranging from blatant criminal damage and harassment to noise problems coming from neighbours.
The Crime and Disorder Act 1998 attempted to address this phenomenon by way of the introduction of Anti-Social Behaviour Orders (or ASBOs). These may be obtained through Magistrates' courts, even though in actual fact they are civil law remedies. Where a person breaches an ASBO, this will then become a criminal matter.