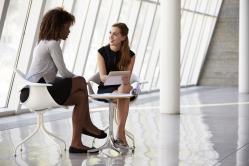 You have to be smart and on top of your game when you're about to answer interview questions. When asked a tricky question, you need to be able to answer confidently with something that not only appeals to the interviewers but stays relevant to you and your professional skills.
One of the most common job interview questions is "What is your greatest strength?".
This question can be difficult to answer because you want to make sure that you are highlighting your strengths in a way that is relevant to the job you are interviewing for. In this blog post, we will discuss how to answer this question and provide some tips on how to stand out from the competition.