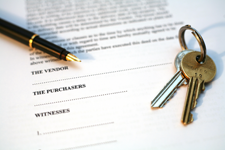 Annette Goss, Lorraine Richardson and Michael Taylor. Published by The Law Society. ISBN-13: 978-1-85328-938-5.
This is an excellent book written by a District Land Registrar, a practicing Solicitor and an Assistant District Land Registrar, respectively.
It was specifically written to provide Legal Secretaries and support staff in Solicitor's offices with practical information and guidance in the completion of conveyancing forms and other conveyancing documents, which it does clearly and concisely. One of the authors, apart from being a practicing Solicitor, has a wealth of legal training experience, and this shows in the way in which the book takes each part of each form and document in turn and shows exactly how it should be completed.