How did you become a tutor with the Institute of Legal Secretaries and PAs?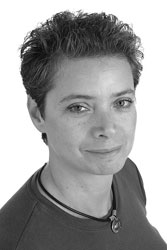 I was teaching my own courses through my company, AH Paralegal Training, which was accredited by the National Association of Paralegals. The General Secretary of the association approached me in 1999 about the Legal Secretaries Diploma course which they had been conducting through distance learning and asked me if I would be interested in teaching it as a class attendance course.
Several years later, the Institute of Legal Secretaries and PAs took over the Legal Secretaries Diploma course and asked whether I would continue teaching for them.
Tell us about your legal experience
How far do you want to go? I come from a family of law practitioners: my father was a barrister who became a solicitor, my mother was a barrister who became a judge, and my grandfather was a barrister who became a law lecturer. Law is in my blood, whether I like it or not. I tried to fight against it, but in the end blood is thicker…etc.
I studied law at a relatively late age – I was 23 when I started my degree course and 26 when I graduated. I worked with my father in the West End of London for five years and we had a small international law firm with a number of private clients – we acted for all the French African embassies in London. Mostly we dealt with property matters, arranging rental accommodation and buying/selling properties for the embassies. Occasionally we would receive other cases that were linked with the embassies, such as chauffeurs who were caught speeding, or members of staff who found themselves in a "spot of bother" with the police.
I am proud of the first-ever case I dealt with on my own. We had a woman who came to our office off the street and she wanted to sue the driver of a van after he had knocked her off her bike. I remember the absolute delight I experienced when I won an out-of-court settlement for her after months of negotiations. She was so happy with the compensation that she gave me a bunch of flowers and a box of chocolates! I didn't experience joy like that again until I started teaching. I certainly was never given a present by a client before or after that case.
I have been on all sides of a courtroom. I was sued once! After I left the legal profession, when my father died, I set up a property rental consultancy. One of my landlords was a woman who had a lovely two-bedroom flat in Hampstead. It was common practice for independents like myself to offer properties to other independents on a "half commission" basis," meaning that if they found a tenant for "my" property we would share the commission. I told this other agent about my property and within a day he phoned me to say he'd found tenants. I asked if he wanted to arrange a viewing and he said that he had already taken them to view the property. This was unethical, since I was the landlord's agent.
Anyway, to cut a long story short, even though I was not happy with the situation, my landlord insisted on proceeding even without seeing references for the "tenants". I also found out that the tenants were not all going to be named on the tenancy agreement, which puts the landlord in a difficult legal position if the named tenant does a "runner" and leaves unnamed tenants behind as squatters! I wrote a letter to the landlord explaining the pitfalls. She insisted, against my advice, on proceeding. One of the legal difficulties is if the named tenant skips and leaves others in the property, they don't have to pay rent and there is no way they can be forced to do so. Also, the only way of evicting them would be to get an eviction notice by the court served on them, giving them two months' notice to leave!
The agreement was signed, the tenants moved in, and three months later I got a phone call from the landlord saying that the named tenant had left, leaving the others in the property, and guess what? They were not paying rent. The landlord insisted I do something about it; when I explained what had to be done by her, she said she couldn't wait and she was going to get the "heavies" in to throw them out. This was completely illegal! The next thing was that she asked me to give back her commission. I refused, so she took me to court.
It was a frightening experience, even for someone like me who had knowledge of court procedure. In the end, the hearing took a few minutes and was dismissed because I had done my job well and had letters to prove the advice I had given. A very important lesson was hammered into me from an early age: whenever you are dealing with anything involving other people, you must always put it in writing. That proved to be my saving grace on this occasion!
I was also a witness in a case once and that was a new experience, especially when I was cross-examined! The rule is always to be calm and consistent with your testimony.
How do you get on with the students?
I love my students! They are the people who keep me grounded. When I have been in the office all day dealing with e-mails, phone calls, marking papers and other stresses, I really look forward to going to class. It is my therapy. The greatest joy in my life is to see a student whose face lights up because he or she has understood something. If I get just one student coming up to me and saying "Thanks, you have opened my eyes and I really enjoyed the course and your teaching", then it makes it all worthwhile.
What is the most challenging aspect of your work?
This is a difficult question to answer. At the beginning of my teaching life, because I had never done anything like it before, the challenge was to conquer my fear. Then it became a challenge to make sure that the material was put to the students in a way they could understand. But I also have another aspect of my work, which is to keep my business ticking over. It was a struggle in the first five years to make ends meet, and I had to take on temporary work to supplement my income. However, I had such an innate belief in what I was doing that it just snowballed. Part of that, I believe, is the word of mouth effect. When I finally found my market and concentrated on that, it just got better and better.
What do you enjoy most about teaching?
It gives me a tremendous sense of achievement – even now after every class I come home on a "high". I love it when a student appreciates what I do. It gives me a great deal of satisfaction and spurs me on. It is who I am.
What are your interests?
I am a trained actor, which really only came about after I started teaching. I realized I loved to perform!
I am a dancer – a ballroom dancer.
I have done stand-up – only once, but have never had the time to pursue it.
I love the theatre when I have the time to go. Many of my friends appear in or direct plays around London and I always get an invite to see their performances.
I also love movies and have a liking for action or sci-fi. I have acted in a few movies but nothing to speak of.
I love cooking and have recently renovated my kitchen to include a range cooker – this is my all-time most favourite material possession!
I adore entertaining – a few years ago I had a "big" birthday and catered for 70 people! It was stressful but satisfying.
Eating…love it…I go out to try different foods – Japanese food is my thing at the moment!