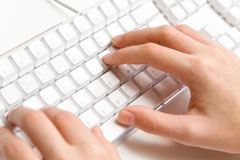 View Expanded "Send To" Menu
Sometimes you may want to quickly move a folder or file to another folder on your computer, network or even a mail recipient. One of the fastest ways of doing this is right-clicking the file/folder and choosing "Send To".
You can get an expanded "Send To" menu by holding "Shift" and right-clicking on the file or folder. This will give you even more destinations for your document/folder.
Add Any Folder to Favourites
Tired of navigating to a specific folder every time you use File>Save As in an application? You can now add any folder to your favourites by navigating to it in Explorer, right-clicking "Favourites" and choosing "Add current location to Favourites".
Create Keyboard Shortcuts for Programs
Have you ever wanted to make your own quick-launch keyboard shortcuts so that you can launch your favourite apps with just a few key strokes? Now you can.
Right-click on a shortcut icon and select "Properties". Select the "Shortcut" tab, then type your desired keyboard shortcut into the field labelled "Shortcut Key". Click OK and try out your new launcher.
Search Internet From the Start Menu
Did you know that you can search the Internet from your Start Menu? Run "GPEDIT.MSC" from the Start Menu search box to start the Group Policy Editor. In the left pane, go to User Configuration->Administrative Templates->Start Menu and Taskbar. In the right pane, right-click to Edit and Enable "Add Search Internet link to Start Menu."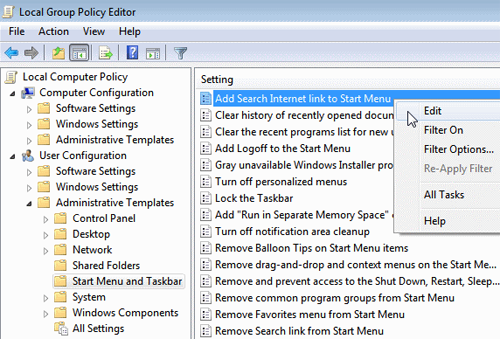 Pin Frequently Used Folders to the Taskbar
Right-click, drag and pin your favourite folders to Windows Explorer on the taskbar. They will now show up in the Jump List when you right click on Explorer, giving you quick access to your favourite folders.