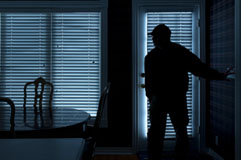 If you are a regular reader of articles from the Institute of Legal Secretaries and PAs on legal issues, you may notice that this subject was covered some time ago and it is an issue that insists on making the news. Politicians all seem to make noise about changing the law concerning the use of reasonable force to protect yourself, your loved ones and your property, but it is a fact that we are no further forward today than we were when the Tony Martin murder case hit the headlines back in 1999.
OK, so the Crown Prosecution Service and some top judges have attempted to clarify the law regarding the use of reasonable force to protect, but you are likely to find that if you question members of the general public, the majority would not be able to tell you exactly where they stand legally on this point. In short, people feel exasperated by the fact that they might face court proceedings or even a term of imprisonment just for protecting what is rightfully theirs and/or the people they love.
However, the law does attempt to assert that it is on the side of the homeowner where reasonable force is concerned. It is clearly stated that if a person is compelled to use force against someone who is threatening them or others, the person would have nothing to fear so long as he or she did not retaliate in a way that could be construed as being wholly excessive. The same is applied to situations where a person may be attempting to make a citizen's arrest or for the prevention of crime.
Unfortunately, as with most areas of law, circumstances do not always transpire in textbook fashion. Take the case of a certain Mr Peter Flannigan: On 22 June 2011, he confronted intruders in his Manchester home, one of whom brandished a machete. Unless we have been in such terrifying circumstances ourselves, we can only try to imagine what must have been going through this man's head when he realised that his home and the lives of loved ones were being placed in jeopardy.
In the end, a massive question mark arose over whether or not he had used reasonable force when he literally stabbed one of the intruders to death. But given the fact that the intruders had turned up with lethal and threatening weapons, the CPS eventually decided that Mr Flannigan had indeed used reasonable force. It was important to take the circumstances of the case into account.
This case really lit the touch paper where this debate is concerned. Many people believe that when a person breaks into your home, any response you make should in fact be fair game. Indeed, when it comes to the legal position regarding the protection of your home and loved ones in countries such as the Republic of Ireland and in certain U.S. states, this is pretty much how things stand. Homeowners in these places have considerably more power to legally protect what is theirs than they currently have in England and Wales.
The United Kingdom prides itself on having one of the fairest legal systems in the world. It attempts to maintain the perfect balance, especially where criminal law is involved, and it is unusual for a point of law to be as unclear as reasonable force. However, whilst many people may be crying out for a change in the law in order to permit a person to use anything other than reasonable force, will this prove to be the right way forward?
Should we be permitted to use excessive force if a person breaks into our home and never had any intention of causing an injury to ourselves or our loved ones? Should we be permitted to grievously assault such an individual and, in extreme circumstances, even commit murder? As the law stands, it takes all the circumstances of a case into consideration. The police will always be aware of the fact that a person was intruding in the first instance, and this will be held against the perpetrator to a certain extent.
The law is quite clear: it would not permit someone to chase after an intruder if that person is no longer a threat or to recover stolen property; moreover, continuing to use violence against an unconscious intruder is deemed excessive force. Surely circumstances such as these would need to be investigated – wouldn't that 'fair game' mentality be appropriate here?
So, does an intruder leave his or her human rights at the door when looking to unlawfully break into someone else's property? Prime Minister David Cameron voiced this exact statement a couple of years ago. It will be very interesting to see what future changes, if any, are made to the law governing the use of reasonable force.
Since we last wrote on this subject, subsequent case law has clarified this area of law more clearly for us all. We definitely have a much better understanding of our position than we did just after Tony Martin was imprisoned for murder at the end of the last millennium.