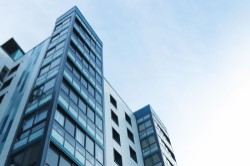 Those who have studied land law through an ILSPA course will already be familiar with the terms freehold and leasehold. These are legal definitions created by the Law of Property Act 1925 and relate to the extent of a person's ownership of land. Another type of land ownership, commonhold, was introduced in 2002, but it struggled to establish itself and fewer than 20 commonhold developments have been built to date. This month, we are reporting on how this lack of interest in commonhold ownership may be about to change.
One reason for this change of fortunes for commonhold is because of a Law Commission report published in July 2020 – "Reinvigorating commonhold: the alternative to leasehold ownership". The report and its recommendations are long overdue. Since at least 2008, serious shortcomings have been appearing in some new-build leasehold titles. One scandalous problem leaseholders have experienced in recent times involves buyers signing leases containing unfair clauses. Clauses, such as those that double-ground rents every 10 years, are so unfair that the government is planning to intervene and change the law to make them illegal. The system of land ownership should not be open to abuse in this way. Nor should we have a system where it is necessary for Parliament to change the law to make it operate fairly. Finally, as the commission noted in its report, the current law leaves leaseholders "feeling like they don't truly own their home".
Briefly taking a step back, let us recap on what the difference is between freehold and leasehold titles. A freehold title is a type of outright ownership with no limit on how long it can be held. A leasehold title, on the other hand, is held for a fixed term. This means you own the property for the duration of the lease. Once the lease ends, the property reverts to the owner of the freehold title (the "freeholder"), unless you are allowed to extend the lease. It is possible to apply to the freeholder to extend a lease, but there is not an outright power to demand an extension. The process for extending a lease can be complicated and requires payment of a fee. In any leasehold title, the length of the lease is a critical factor. This not only affects how much a leasehold property is worth, but it may also affect your ability to get a mortgage. Most mortgage lenders expect there to be at least 50 years left on a lease to avoid complications.
A commonhold title is a variation of a freehold title. It has no time limits or leases that need to be extended. Each property owner in a block of commonhold flats has an equal right to a part of the freehold and an equal responsibility to maintain any shared areas. With a commonhold title there is no need for third-party management companies or a freehold landlord to be involved in the management of commonhold flats, as this should be done by the members of the commonhold association.
With all these reasons favouring commonhold titles, it is fair to query why this form of ownership did not take off in 2002. One critical reason was because mortgage lenders did not support the system. In the opinion of Janet Armstrong-Fox, Head of Private Client Property at Collyer Bristow, a limited availability of mortgage finance for a commonhold buyer "could be the biggest stumbling block" for new commonhold titles being issued. There have also been concerns about issues arising from conflicts and disagreements between members of a commonhold association. As there are currently few commonholds in the UK, this second concern may not be an issue in practice but it is an aspect that the Law Commission is looking at. Ultimately, the commission would like commonhold to become the preferred way to hold residential land instead of leasehold. The commission's recommendations to reinvigorate commonhold include:
Making it easier for leaseholders to convert to commonhold
Enabling commonhold to be used for larger, mixed-use developments, i.e. developments that have residential and commercial properties such as shops, restaurants and leisure facilities
Giving owners a greater say in how the costs of running their commonhold are met
Making it easier to act against those who fail to pay their share of the commonhold's costs
Providing owners with the flexibility to change the commonhold's rules while improving the protections available to those affected by any changes
Perhaps most importantly, improving mortgage lenders' confidence in commonhold
The recommendations have been cautiously welcomed. The report on commonhold has been released at the same time as two other commission reports on leasehold. Even if commonhold becomes the preferred type of ownership, there will still be millions of existing leasehold properties in the country. To have any chance of succeeding, any reform on land ownership will need to consider both commonhold and leasehold. No firm proposals have been made by the government, but it is expected that draft legislation will be made in mid or late 2021.