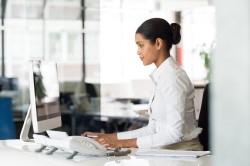 As an ILSPA Member, you have the opportunity to be recognised for the professional development that you undertake in your career. One of our aims is to provide our members with professional recognition for the quality of their knowledge and skills, therefore we actively encourage professional development through our CPD programme and our Legal Secretary Journal. ILSPA believes that it is essential for Legal Secretaries and PAs to develop their professional expertise in order to be successful in their roles.
Continuing Professional Development (CPD) is a continual learning process that helps members of professional organisations maintain and advance their professional knowledge and skills. ILSPA's CPD programme is designed to improve the quality of our members' work as well as acknowledge and support their career progression.
CPD was made compulsory for Solicitors by the Law Society. Law and procedure continually changes so it is important for Solicitors to keep on top of legal developments, as well as maintain and advance their professional competence. It is not compulsory for ILSPA Members to undertake CPD, however it is very beneficial for both your career and your firm.
If you undertake at least 12 hours of CPD within one year, you can apply to be recognised through us. If approved, you will be awarded a CPD Certificate, which you can proudly display at work or at home.
Benefits of Continuing Professional Development
Having more competence
Being more efficient
Gaining a better understanding of your role
Showing your employers that you are dedicated to your career
Creating opportunity for career advancement or promotion
Some law firms support their Legal Secretaries by providing opportunities for Continuing Professional Development in the workplace. If your employers do not provide anything in terms of CPD, you can take the initiative to develop your professional skills yourself. You may want to learn more about a certain area of law, or maybe you would like to be better at proofreading.
Examples of CPD
Studying a course (either class attendance or distance learning)
Attending a workshop or seminar
Writing an article for ILSPA's Legal Secretary Journal or for another career-related magazine
Self-study, such as reading books relevant to your career
Creating a CPD Plan
Make a list of all the areas which need improvement in your work
Write down any skills you would like to gain to advance your role
List your CPD goals for the coming year
Take action in order to achieve your professional development needs
Apply for CPD recognition through ILSPA
If you have already undertaken CPD this year, download our application form to take part in our programme. For further information, take a look at the CPD information provided on our website.