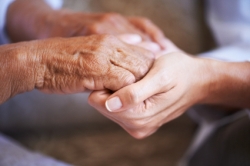 This month we will consider a recent Court of Appeal decision which should remind those practicing in Wills and Probate of the importance of following best practices when preparing wills for clients.
The case, Hawes v Burgess [2013] EWCA Civ 74, involved a 2007 will which cut out the testatrix's son, Peter, and left the estate equally to her two daughters, Libby and Julia.
Consider the following background facts to the case:
1. The deceased, Daphne Burgess, died in 2009, aged 80, having suffered from failing health since 2006.
2. Under an earlier will, her estate (total less than £200,000) had been left equally to her son and two daughters.
3. The reason the solicitor was given for Peter being left out of the 2007 will was that his mother had previously given him a number of substantial lifetime gifts.
4. Peter and the deceased were very close. He organised her finances and in 2006 he purchased a bungalow for his mother to live in.
5. In 2007, Julia brought her mother to a solicitor so that she could amend her will and make particular provisions in relation to her burial service.
Taken at face value, the above facts do not cause undue concern, but as any wills lawyer should know, instructions from elderly and potentially vulnerable clients must be taken with care. In particular the client's instructions in this case appear to make a potentially controversial will and that should have raised a number of "red flags", and extra caution should have been exercised. The solicitor who took Mrs Burgess's instructions made a number of small but critically important errors which ultimately resulted in very costly legal proceedings.
Those who have studied ILSPA's Legal Secretaries Diploma course will be aware that there are three conditions that must be satisfied for a will to be valid. These are:
a) The testator had the mental capacity to instruct a lawyer to write the will.
b) The testator intended to make the will.
c) The formalities of the Wills Act have been complied with.
Unfortunately in the case of Mrs Burgess, it was decided that due to issues with the first two requirements, the 2007 will was invalid. So what went wrong?
First, with respect to Mrs Burgess's capacity, it was proven in court, based on expert medical evidence, that at the time she was giving instructions, she was suffering from moderate dementia. The partner who took her instructions made a note on the file that she was of sound mind but admitted later that his ability to make this judgment might have been hampered by the presence of the daughter Julia in the room. It is standard practice to see wills clients on their own, but that did not happen in this case.
Further, the types of questions that an elderly wills client might be asked, such as confirming their date of birth or the dates of birth of their children, should be easily answered by a client. If a client cannot confidently answer these types of questions, that should prompt a request for further tests. There might be further questions to confirm a client is of sound mind, or in some situations a formal medical assessment of the client's mental capacity may be necessary. At the time of making the will, Mrs Burgess was suffering from memory loss and increasing vagueness and had difficulties recognising people she had known for a long time. One can only speculate about how the instructed solicitor dealt with questioning in the interview, but could it have been that when asked a question, it was Julia who answered rather than the actual client, Mrs Burgess? Clearly the court believed this might have been the case, as it described Julia as a "controlling force".
The finding that Julia was behind the decision for a new will to be made in 2007 then leads to the second problem with this case: Why was she present in the room both when instructions were taken for the will to be drafted and when the will was signed? Could Mrs Burgess really have intended to leave her son Peter nothing? The solicitor had been given an explanation for why Peter had been excluded, and it boiled down to the fact that Peter had already been given substantial gifts during his mother's lifetime. Unfortunately, this reason was given by Julia, and it was not true. Peter had been given no lifetime gifts and had in fact been financially supporting his mother. Peter and Julia had had a falling out in 2006. It again appeared that Julia might have been exerting "undue influence" on her mother, taking advantage of the fact that Mrs Burgess was a frail, old and confused woman.
This case is particularly sad as not only could the issues have been easily resolved by asking the daughter to leave the room, but also it is unlikely that any of the children will have inherited money from their late mother's estate. As Lord Justice Mummery put it:
'The cost of contesting the 2007 will is a calamity for this family in every way. By the standards of a present-day probate case the deceased's estate is modest, less than £200,000 … A six-day trial with 26 witnesses does not come cheap ...'
From these words it seems likely that the long and expensive legal dispute is almost certain to have used up all the money that Mrs Burgess wanted to leave her children. This is a cautionary tale for anyone involved in wills and probate work and a timely reminder of the care that must be taken, even in "non-contentious" areas of legal practice, to protect your client.