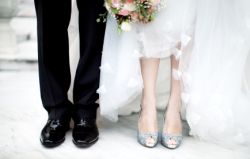 The Institute of Legal Secretaries and PAs features a range of single-subject legal courses which are designed to provide you with a good understanding of one specific area of law. Whether you are already working within a certain area of law and want to advance your knowledge, or you would like to secure a position in an area that interests you, ILSPA's single-subject legal courses are the perfect way to focus on exactly what you want to learn in order to have a successful career.
Matrimonial and Civil Partnership Law is one of the areas you can study through ILSPA. With the arrival of the 21st century, the area of law surrounding marriage and civil partnerships has changed significantly. By far the biggest advancement was the introduction of the Civil Partnership Act 2004, which came into force on 5 December 2005. For the first time, single-sex partners were able to enjoy a form of legal bond that was akin to marriage. Legally speaking, this allows such partners the same form of protections that have been in existence between heterosexual couples for centuries.
Divorce and the dissolution of marriages and civil partnerships is an area that can be quite complicated at times, especially when it comes to the relevant grounds for when a divorce may be permitted to take place. The ILSPA courses will help you understand the jargon, the formalities and the legal procedures involved and will provide you with knowledge of how the system works.
Our single-subject legal courses are offered through two different levels: foundation and advanced. For both levels it is strongly recommended that you have secretarial skills; at the foundation level, however, you do not necessarily have to have any prior legal qualifications or experience to undertake your studies. With the advanced-level course, you should already have some experience or a qualification in the area, as it is much more in-depth and requires an existing level of knowledge.
Through studying the foundation-level course, you will gain a good understanding of the way things work in this area of law and be able to produce and complete the relevant legal forms and documents you will come across during your career. The advanced-level course is designed to take your understanding to a higher level and will delve further into this particular area of law so that you acquire some Paralegal skills.
The courses can be studied at home and started at any time of year. There are no examinations to attend, and the courses are assessed by way of coursework consisting of multiple-choice achievement tests, practical assessments and assignments, depending on which level you choose to study.
If you would like to find out more information or to receive copies of our syllabi, please contact us at info@institutelegalsecretaries.com or telephone 0207 1009210.