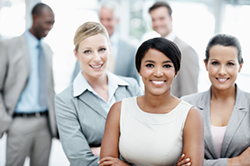 "Citius, Altius, Fortius"
Hands up who knows what the above Latin quotation means and for what event it is the motto? Well, what scenes evoke more awe and excitement than those of the various struggles that we see being played out during the Olympic Games, an event full of colour and spectacle that bedazzles the eye and sends our pulses racing – hundreds of athletes from more than a hundred nations who have been training for many years, giving their all – if not more than their all – for a single purpose: to be the best amongst the best, to stand above all the others in their particular sport to win one of three awards of excellence: a bronze, a silver or (best of all, of course) a gold medal? On each and every one of these Olympic awards there is inscribed the above words: "Citius, Altius, Fortius" – "Swifter, Higher, Stronger" and furthermore, each and every recipient stands on a podium to receive their medal in front of a stadium of tens of thousands of people and in front of TV cameras streaming the event to millions and millions of people around the world. What an achievement! But of course, these awards are not handed out on a plate, they are earned.
We all have a choice in life – we can be mediocre or we can aim to be "swifter, higher, stronger" in what we do. So what makes it possible to "stand out in a crowd", to stand on that podium (even if it's a hypothetical one)? What made it possible, for example, for a certain Roger Bannister in 1954 to be the first person ever to run a mile in less than four minutes when everyone thought that he was mad for trying to do so – when everyone said that it just could not be done? The answer is exactly the same for everyone who wants to achieve anything – the same qualities that make an Olympic champion also apply to those who stand out in any "crowd". Those Olympic athletes discovered, usually early on in their lives, that if they wanted to stand out in the sport they fell in love with, it wouldn't just "happen" – they would have to make it happen! They would have to sacrifice certain things so they could spend the time working to achieve their goal.
This applies right the way through life in each and everything that is meaningful, not just to athletes. My wife was a real fan of Eric Clapton, one of the best guitar players in the UK (Eric Clapton, not my wife!), and when I was out shopping one day, way back in 2007, I saw his autobiography in the local bookshop window, so I bought it for her, and once she had read it, I read it too. I was absolutely staggered by the amount of time he took practicing the guitar when he first bought one when he was about 16 years old – about eight hours a day!! I read that he would spend a whole day, or even longer, just practicing one short bit of a tune until he got it right. Well, they do say that "practice makes perfect", don't they? I also remember when my son was doing his A-levels. He had decided that he wanted to have a career as a Chartered Accountant – not just any old Accountant, but a Chartered Accountant – but his College Career Advisor tried to put him off it saying that he had set his sights too high and that it was very competitive, and that he would have to get a really good degree and that if he were his son he would encourage him to try to get a job in a bank! Quite understandably, my son was somewhat disillusioned! But I said to him that he could be anything he wanted to be in life if he really wanted to. If it was a competitive profession, then he would have to factor into the equation that he would have to study longer and harder to get above-average A-levels so that he could get into a good University where he would have to do exactly the same to achieve a good degree. This he did. He set himself the goal and kept to it, even if it meant that his social life would suffer as a result. He got a good degree, was offered a job with KPMG, which was the largest firm of Accountants in the world at the time, and the rest is history – he has done (and continues to do) very nicely!
So if you want to be the best of Legal Secretaries, I'll give you a short list of the essentials that you must work on, and next month we can take a detailed look at each of them in turn. These are: be knowledgeable (you must keep up to date with the law and legal practice and qualify to the highest level you can), have the ability to use the English language proficiently, be computer literate, be a team player, be professional in all that you do, including being smart, discrete, courteous, polite, accurate and reliable – go the extra mile and be loyal. I'll just mention one more here, and that is the need to have compassion. Clients entrust a law firm with issues that are fundamentally and critically important to their lives. You can help the client be a client for life and may find yourself being ahead of the pack before you know it.
This article was written by ILSPA's Patron, John Stacey-Hibbert. John has over 50 years experience in the legal field. He has practised as a lawyer and has taught law. John's expertise is of great value to ILSPA.