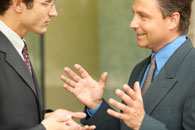 The long awaited reform of company law was finally ushered in when the Company Law Reform Bill received Royal assent on 8 November 2006 becoming The Companies Act 2006. At 1300 sections it can boast of being the largest Act that Parliament has ever passed!
The Act, which is expected to come into force in October 2008, has rolled back and in many ways recycled existing provisions that currently stand under the Companies Act 1985 and 1989. It also adds several new legal entities of its own to what has hitherto been an area of the law that has lacked dynamism.
There is not enough scope within the parameters of this article to fully delve into the wide range of reforms that have been introduced and as such I have chosen instead to illustrate the reasoning behind the legislation and how aspects of this reason have been reflected in some of this Acts' provisions. In devising this legislation the Government adopted a 'Think Small First' approach, which is essentially aimed at making life administratively easier for small companies. To this end, brand new Articles of Association have been introduced that will have the effect of overhauling the now near obsolete arrangements that currently exist under Table A for companies limited by shares. New arrangements have also been made for those companies that are limited by guarantee which is in itself a most welcome reform of the Act. However, one of the more instantly noticeable reforms is the fact that a private company will no longer be required to have a company secretary, but where a company still chooses to have this official, notification must be sent to the Companies Registrar and a record kept within the companies register.
Another immediately noticeable change is the dispensation of the need to hold an Annual General Meeting. Under the current system a limited company can dispense with this requirement anyway, but essentially under the new legislation the position is reversed so in effect rather than dispense with an AGM, a company, should it wish to hold one, will now have to show that it has made a positive decision to do so or where there is a request from company members who control 10% or more of the companies voting stock to hold such a meeting. The process that relates to written resolutions has also been reformed in that under the new regime it will require only a 75% majority to pass one.
There are many more changes that this legislation has introduced and I would invite any interested reader to carry out their own research on this fascinating and evolving area of the law.
All in all, this legislation amounts to a wide ranging reform that is both needed and overdue, although the pace of it is likely to be piece meal as those companies that currently exist will not be required to adopt any changes the Act has introduced. However, when word gets out about some of the benefits, many are likely to want to do so!