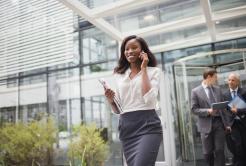 Here is a selection of vacancies from our Legal Secretary Jobs Board this month:
Location: London
Salary: £45,000-55,000
Growing US Law Firm Larbey Evans LTD is looking for a top-class Legal PA to join them in their centrally located London office. Boasting a stunning workplace and a friendly, inclusive culture with hybrid working on offer, this is an extremely desirable position to apply for. You will be providing pro-active administrative support to the firms' Fee-earners, from Partner to Junior level. Candidates for this Legal PA position should have proven working experience in a Law Firm, ideally in a Corporate department, however, the firm are open to candidates from different departments if you have the appropriate transferable knowledge and skills.
Corporate Legal PA – J M Legal Limited
Location: London / Hybrid
Salary: £45,000
J M Legal Limited is seeking to expand their Corporate Immigration department and are seeking a Corporate Legal PA to support Head of Department. This is a highly ambitious, flourishing firm which wants you to be a part of their future and has clear career progression frameworks in place. If you've been working in a busy Corporate or Immigration team at any level for a minimum of 12 months, this is a great opportunity to achieve that next step in your career.
Location: Dubai
Salary: Negotiable
Ryder Reid are offering an incredibly exciting opportunity for a Legal Secretary to join the Dubai office of one of their law firm clients. This role will involve supporting Partners within a couple of practice areas, making daily work varied and interesting. Ideally, the candidate should speak both French and English, with some secretarial experience, a great attention to detail and proficient organisational skills.
Junior Litigation Secretary – Owen Reed
Location: London
Salary: £24,000-28000
Owen Reed is offering a wonderful opportunity to fulfil the role of Junior Litigation Secretary in their London office. The role provides administrative and file management support across the team. Work will come either directly from the fee earner or through the work allocated by the Practice Assistants. The role is accountable for establishing and maintaining an ongoing service-based relationship with the team they support recognising and translating the needs and expectations into a responsive service.
Junior Legal Secretary – Larbey Evans LTD
Location: London
Salary: £26,000-£28,000
Larbey Evans LTD is offering the opportunity to grow your Legal Secretary career within their prestigious international law firm. They are seeking a Junior Legal Secretary on a permanent basis to join their busy Hub Support Team working across all practice areas, with Lawyers of all levels, providing key support to each group. Previous Legal PA/Secretary experience would be preferred but not essential. This role also offers hybrid working with a 50/50 structure.
Search Legal Secretary Jobs here.