A review of the rules on appointing expert witnesses and an outline of best practices when instructing an expert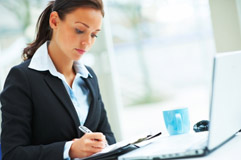 This is the sixth article in a series focusing on specialist skills and knowledge in Civil Litigation. Expert witness evidence can be crucial to winning a case, so choosing the right expert and instructing him or her properly is an important task. As a legal secretary, you would not normally be expected to choose the actual expert in a case, but that does not mean you do not have a role in the process.
Like nearly everything else nowadays, there are sometimes too many choices, so being in a position to narrow down the options is valuable to a fee earner as it will save him or her time. If you are asked to compile contact details for appropriate experts, there are a number of places you can look.
The starting point is either your own firm's database (if one exists) or recommendations from colleagues in the firm. Another source for identifying a suitable expert is an expert agency. These agencies can be very useful if your client is based in a different part of the country and you need an expert based near him or her. There are also directories and databases for various professions.
Once you have checked one or more of these sources of experts, you will need to obtain a range of information. You may be expected to collect details from experts, such as:
Details of their qualifications in the form of a CV and/or a brochure.
References from other instructing solicitors or clients.
Examples of their work, such as reports from similar litigations.
Any terms of business. These should include details of report fees, hourly rates, how expenses will be covered, and whether or not VAT is going to be charged.
Details of how many times they have acted as experts in the past year or details of any previous court appearances.
Confirmation that the expert does not have any conflict of interest that would prevent him or her from acting. For example, has the expert already been contacted by the other side in the case? If they have, then he or she should not act.
Collecting all these preliminary details is time-consuming, so helping to gather this information can be very useful. Once this has been done, and an expert has been selected, then a letter of instruction will need to be sent. This letter should contain information such as:
The full name and address of the client and the other parties in the dispute.
What tasks the expert is being instructed to carry out: for example, is he or she preparing a preliminary report or a full report?
Confirmation that the expert is either acting as a single expert for your client only, or as a joint expert for both parties in the action.
What the approximate value of the claim is, so the expert can decide how detailed his or her report should be.
Finding a suitable expert and providing him or her with clear instructions can be a difficult task. If you follow a simple search method and provide thorough instructions, you will be much less likely to be disappointed with the expert who is appointed.