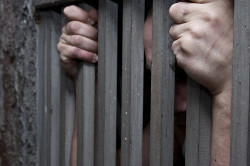 Over the past year or so, the government has been trying to introduce cuts to the legal aid budget which could have a drastic impact on the number of people entitled to legal aid and the amount of support to which they have access.
The Law Society launched a sustained campaign against these cuts, determined to protect the most vulnerable from cuts to a vital support line for victims. On 11 March 2015, it was officially announced that the Court of Appeal had failed to pass the cuts which the government had proposed in relation to legal aid.
The cuts would threaten those who are unable to pay for their own legal representation. They could leave vulnerable people at risk by denying them access to legal representation following criminal accusations.
Legal aid is designed to make sure that everyone has access to legal representation regardless of their earnings or social background. Those most in need of legal help – such as victims of domestic abuse, those at risk of being made homeless, victims of discrimination, people accused of criminal activity and those with cases which fall under the Human Rights Act – who do not have the means to pay for their own legal representation are eligible for legal aid.
As it stands, high-quality legal advice from solicitors is funded by the government for those who need it, and police stations are on hand 24 hours a day. These vital lifelines could be withdrawn if government plans are eventually allowed to be put into place. There is a concern that the proposed cuts to the legal aid contracts for firms of solicitors could leave people in some parts of the country with absolutely no access to legal representation. The cuts have been deemed unsustainable, and the denial of legal aid to those who need it has been called an infringement of everyone's right to a fair trial.
The cuts come at a time when more and more people are now eligible for legal aid. If the numbers of those relying on the system were falling, then the cuts would be understandable, but instead there is now a steadily increasing number of people who are in need of legal aid. There are therefore rising concerns about the number of people who would be subject to a miscarriage of justice as a direct result of the cuts coming into force.
Instead of denying legal aid to those who really need it, cuts should perhaps focus on making the system more efficient. In addition to the increasing number of people eligible for legal aid for the first time, there are a rising number of serial offenders who know how to make the most of the system. If the government were to put more severe restrictions on the number of times that habitual offenders can apply for legal aid, then they would end up saving a considerable amount from the legal aid budget. This could also act as a deterrent, as these offenders may face harsher sentences if they are left without legal representation. It does, however, raise certain moral questions.
The budget would have to be altered in a way which was not discriminatory and in a way which still allows everyone the right to a fair trial. But cutting the legal aid budget in this way, by tightening the belt on those who cost the system the most, would leave the funds in place for those who are victims of more serious crimes. A lack of financial means should not be the reason crimes go unpunished and criminals are not brought to justice, but the proposed cuts to legal aid threaten to make this the reality.