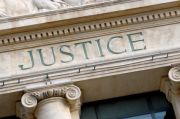 A Summary of the Effect of the Legal Aid, Sentencing and Punishment of Offenders Act 2012

For several months we have been following the passage of the controversial Legal Aid, Sentencing and Punishment of Offenders Bill (LASPO) through Parliament. This month, despite 14 defeats for the government in the House of Lords, it has now become an Act. The changes to civil litigation will be the most comprehensive since the Civil Procedural Rules (CPR) were introduced over 12 years ago. These reforms were not unexpected, and if you look back through the Institute's journal articles since 2010 you will see many references to Lord Justice Jackson's Report on Civil Litigation and costs.1 It has already taken two years for the Jackson reforms to hit the statute books, and it is expected to take until April 2013 for the changes to be made in legal practice.

Summary of the reforms

Below is a summary of four main reforms. In the following months we will concentrate on particular aspects of these changes and fully explain how current litigation procedure will be affected.

Removal of the payment of success fees by defendants

A success fee is an additional payment similar to a "bonus" for the successful parties' lawyer. Success fees were introduced late in the 1990s as a way to compensate lawyers for the removal of most civil legal aid. With virtually no legal aid and less financial incentive for lawyers to take on marginal cases, critics have argued that less well-off claimants may effectively be denied justice. The alternative is that these fees will have to be paid out of a claimant's damages.

Limit on the legal costs a successful defendant can recover

This measure is intended to balance the possible injustice to claimants from removing success fees. If a claimant brings an unsuccessful claim they would only have to pay their own lawyers' costs. This is potentially unfair to defendants, generally. Despite this it is argued that as most defendants are large insurance companies, they can afford to pay to defend all claims (even those claims that they win). The loss to defendants from not recovering legal costs in successful cases is less than the money they will save from not having to pay success fees.

Increase to damages paid for pain suffering and loss of amenity

This increase is meant to compensate successful claimants, who will now have to pay any success fees from their own damages.

Strengthening the Part 36 rule designed to encourage parties to settle claims

This change will particularly affect defendants, who will pay more if they fail to settle a claim where a reasonable offer has been made.

Winners and losers

Any one of these changes would be significant, but combined they will force many legal practices to change how legal advice is provided in litigation claims. There are a number of other proposals that are likely to be implemented in the next year or so, including:
A ban on referral fees for claims involving personal injury
The extension of the online-based claims system for personal injury from claims worth £10,000 to £25,000
The introduction of fixed legal costs
An increase to the small claims limit from £5,000 to £10,000

We will explore in detail the effect of these changes in the coming months. With a sound knowledge of the most recent developments in the law, you could very well be a "winner" in this changing environment as new opportunities appear for legal support staff.
1 The Jackson report was published in January 2010.