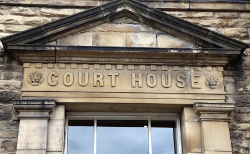 This month we are considering how the rapidly changing area of civil litigation has fared over the past year. There have been several articles in the Journal about the recommendations made by Lord Justice Jackson in his wide-ranging review in 2010. This review and the recommendations he made came into force in April this year as part of the Legal Aid, Sentencing and Punishment of Offenders Act 2012. Many have suggested that we are now experiencing the most significant changes to civil litigation in nearly 15 years. So how effective have the changes been, and what have they done to the legal profession?
Damages-based agreements
This is an extension of the 'no win, no fee' type of agreements (also called conditional fee agreements) that lawyers have been using since they were introduced in the Courts and Legal Services Act 1990. It is now possible for a client and their lawyer to share part of the damages that a successful client wins in a case. These types of agreements apply to all civil matters (criminal matters are excluded) and allow a maximum of 50% of damages to be used to pay their lawyers' fees. Some cynics might view this as opening the door to lawyers 'gambling' on success and the clients having to put their compensation up as the 'stake' for being in the litigation game.
Cost changes
The long-expected increase to the small-claims limit was also made in April 2013 and rose from £5,000 to £10,000. Many more cases are now being dealt with by clients acting for themselves when they are not able to afford legal representation.
Where it is still possible for lawyers to claim back legal costs when a successful claim is made, there has been a dramatic reduction in the legal costs that can be recovered from the losing party. Hundreds of legal firms specialising in road traffic accident and personal injury work have been seriously affected by these changes, and many have simply closed, as they cannot afford to continue doing the work. To give you a few examples of how much the fixed legal fees for this type of work have been slashed, consider the following types of claims:
Personal Injury claims up to £10,000
Before April 2013 a fixed fee of between £400 and £1,200 could be charged.
Now a fixed fee of between £200 and £500 can be made.
Personal Injury claims up to £25,000
Before April 2013 you would charge for the work done.
Now a maximum fee of £800 is allowed.
These are potentially complex claims and might take several months to resolve. Reducing legal costs is a laudable aim, but the changes made risk putting the insurance industry in charge of whom it will compensate when there is an accident. Ordinary members of the public will simply not be able to afford (or find) lawyers willing to advise them and might find they are having to 'go it alone'.
The final major change we will consider in this article is the need for parties in a case to exchange (and, if possible, agree to) legal cost budgets. This now has to happen at an early stage in legal proceedings, and the Court will approve or revise budgets if necessary. Only so much of the work needed to bring a successful claim can be predicted at the start of a case. You cannot tell how your opponent will behave, nor will you always be able to determine all the evidence that might be needed to win a claim. If you do not put in a budget, the Courts will not allow you to recover any of your costs from your opponent. This is based on the recent Court of Appeal case of Mitchell (27 November 2013). In this case the law firm involved has lost over £600,000 in legal fees. If you do put in a budget but do not predict all the legal costs that might occur, then again you are going to potentially be working for nothing or will have to try and reach some kind of agreement with your client that they pay for these costs.
These changes will no doubt change the way that many firms do business. It remains to be seen whether the law will be more about competition, price and economies of scale versus protection of the rule of law and access to justice. It has been a challenging time for the legal profession, and no doubt interesting times still lie ahead.