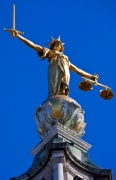 Employment law updates are not broadly announced unless you look for them. On 29 July 2013, updates to current employment legislation were made under government reforms. There were only a handful of planned reforms that launched on 29 July; nevertheless, these reforms should be highlighted for both employers and employees.
National Minimum Wage Increase
This reform is not being launched until October, yet the increases were announced and it's the one update that employers in particular keep their eye on.
Planned increases are as follows:
21 years and over – £6.31
18-20 years – £5.03
17 years and under – £3.72
Serving apprentice – £2.68
Flexible Parenting Leave
This affects the majority of the working public with families, and planned reforms are in place to be launched in 2015. Plans include parents deciding on shared parenting during the first year of birth. Mother's maternity leave is unchanged while fathers are able to take time off to attend two ante-natal appointments.
Third-Party Harassment within the Equality Act
This change is in the planned reforms and was announced, but the launch date is yet to be confirmed. This removes the onus from the employer if they were aware of two or more courses of harassment of one person by another in their service. The consequences of any such conduct will fall to the harasser and they will be dealt with by the employer yet still could be the subject of a police investigation in respect of the victim. This reform, however, does not repeal the responsibility of the employer if a member of his or her staff harasses a person who is not in their employment.
Charges for Tribunals
The reform which establishes that any person who brings a tribunal case to be heard will be charged a fee was launched on 29 July. There will be a further fee payable if a case goes to court. The two-tier fee is yet to be announced by the Ministry of Justice.
Surrogate Parents Will Be Eligible for Adoption Leave
This is an interesting reform, as surrogacy is on the increase. The reform is not planned for launch until 2015 but has been announced as part of the ongoing plans to legislate delicate areas. This gives parents who are due to have a child via the surrogacy route the same rights as biological parents. The new flexible parenting leave reforms will also apply to parents who have a child through surrogacy.
There are other planned reforms such as employment tribunal changes with a direction similar to Family Law, where dispute cases are resolved by mediation channels. There is also a settlement agreement change where disputing employers and employees are able to talk and resolve differences without the employer being concerned that an unfair dismissal claim can be brought against them. These agreements were formerly known as 'compromise agreements'.
There are other planned reforms that have yet to be announced, and it is likely these are sometime away yet. Politicians have made noises about planned changes to the vexing 'zero-hour contracts', which have been in the news recently.
There's also a planned reform to cap compensation awards. The current amount of £74,200 will be the highest level of compensation award payable to an employee; however, if the employee's annual salary is less than the maximum cap, the lower amount will be awarded in the event of a successful claim. The date for the launch is to be announced.
The ongoing reforms favour neither the employer nor the employee, although the overall winners are parents and those who are going through the surrogacy process.