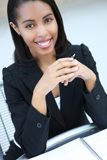 Attending training courses in the current climate may not seem a high priority, but the fact is, with an alarming number of positions being amalgamated due to redundancies, and job functions becoming more blurred by the increased pressure to absorb workload, the need for those able to progress quickly is critical, and thus the need for training is, perhaps, greater than ever.
Focusing on your professional development will not only increase your skills and enhance your CV, it also demonstrates to management that you are ready, willing and able for career progression.
Since its inception in 1983, Management Forum has built a reputation for delivering high-quality training and development for professionals in Europe. The company prides itself on excellent customer service from the point of registration through to your attendance on the day of the training. Unlike other training providers, the primary focus is on the quality of training along with your experience on the day. You can expect to be greeted with professionalism and warmth and to receive impeccable training. Attendance is usually limited at the sessions to enable each and every attendee to ask as many questions as needed.
Management Forum provides a number of legal training sessions designed specifically for non-lawyers, including Introduction to Contracts, Drafting and Negotiating Confidentiality Agreements, Contract Law, Drafting R&D Agreements and many more. A full list of Management Forum's legal events can be found on our website, www.management-forum.co.uk.
Understanding that budgets are tight at present, discount schemes have been introduced to help make those vital savings.
Early bird discount saves 15% off of registration prices, where stated.
New customer discount of 20% (contact Management Forum for further details).
Competitive group discounts on every training session we offer.
In addition to these training sessions, Management Forum also delivers in-house training sessions which offer a cost-effective way to train groups of eight or more people. For an obligation-free quotation, contact sarah.packham@management-forum.co.uk.