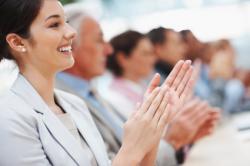 A Continuing Professional Development (CPD) programme can be very beneficial for your career. By advancing your knowledge and skills, you can be confident that you are working at the top end of your profession. You will be competent in your role and enjoy a rewarding career.
CPD programmes can prove to be a useful tool when trying to understand your strengths and weaknesses within the workplace. You can focus on the specific areas that you need to work on, enabling you to improve your skills.
If you are prepared to put in the time and effort to be part of a CPD programme, you can reap many benefits.
Benefits of a CPD programme
Build your confidence and credibility within the field in which you work
An asset to show at employee appraisals
An aid to get the promotion that you have been working towards
Achieve your career goals
Advance your knowledge and skills within your role
Become more productive and efficient within the workplace
Undertaking a CPD programme is a mandatory requirement for some professionals, such as Solicitors. Law and procedure continually change, for example, and in such a prominent career when working within the public sector, it is important that such employees are kept up to date about all developments that may occur. Solicitors also have to take management training to learn how to deal with client relations and the firm. The training they undertake ensures that clients receive the best possible service.
As a Legal Secretary, you also have a career that involves continuous changes to law and your secretarial skills must be of the highest standard. ILSPA's CPD programme can help you keep up to date with law and will encourage you to advance your professional skills. Current and prospective employers will appreciate this level of commitment, giving you a head start over other candidates and colleagues. You may find yourself taking on more responsibilities, increasing your salary and proceeding up the career ladder.
With the many benefits that a CPD programme can provide, it is an important consideration for anyone hoping to update their CV or expand within their field of employment. 
If you would like to receive information about ILSPA's CPD programme, take a look at the Membership area of our website or email us at info@institutelegalsecretaries.com.