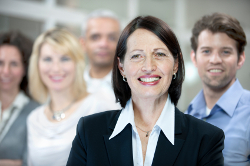 2014 was a year of extremely important changes in the field of employment law, with various updates having been made as well as the introduction of new legal ideas. Listed below are the most notable changes which have taken place during 2014 that you should be aware of.
TUPE Reforms
In January 2014 TUPE (Transfer of Undertakings (Protection of Employment) Regulations 2006) was reformed to allow employers to have greater flexibility to dismiss or make changes to a contract following TUPE transfers. Importantly, redundancies made after a TUPE transfer has been made are not automatically counted as unfair dismissal anymore. However, in February, a dismissal of an employee made after a TUPE transfer when they refused to accept contractual changes was deemed automatically unfair.
Minimum Wage Penalties
In March 2014 the penalty for employers who are found to be breaching national minimum wage provisions was increased from 50% to 100% of the amount by which employees were underpaid. The maximum possible financial penalty for any single offence was increased to £20,000.
Declarations of Previous Convictions
Also in March 2014 reforms were made surrounding the declaration of any previous criminal convictions. The time frame in which job applicants have to declare any convictions has now been shortened.
Illegal Workers
In May 2014 changes were made to the legislation surrounding the employment of illegal workers. Companies, organisations and individuals who employ illegal workers can now be subject to a maximum fine of £20,000 per worker.
Holiday Pay and Commission
In May 2014 a judge ruled that the way in which holiday pay is calculated must now include any sales-base commission which is earned on a regular basis. This case will return to the Employment Tribunal on 4 February 2015 to look at how this will be put into place in terms of domestic laws and the standardised calculation of holiday pay.
Shared Parental Leave
The new system will now apply as of 5 April 2015 in cases where the child's expected date of birth or adoption is on or after this date. The new legislation allows a mother to go back to work sooner and to put her allocated maternity leave and pay into a shared resource which can be distributed between the mother and father of the new child. This allows parents to share both the time off work and the pay associated with maternity leave.
National Minimum Wage Increase
On 1 October 2014, the national minimum wage for all workers in the UK was increased. The new rates are as follows: £6.50 per hour for the standard adult rate, £5.13 per hour for development rate, £3.79 per hour for young workers rate and £2.73 per hour for the apprentice rate. Employers can now be fined for not having increased their wages in line with the rates listed above.
Employees in Relationships with Pregnant Women
For the first time a new legal right has been granted to employees who are in a qualifying relationship with a woman who is pregnant, giving them unpaid time off work to accompany their pregnant partner to antenatal check-ups and appointments.
Statutory Sick Pay Reform
Several changes were made regarding statutory sick pay (SSP) in 2014. Firstly, the rate was increased to £87.55 a week. Secondly, the requirement to keep a record of SSP was abolished. Thirdly, legislation was introduced to prevent SSP from being recovered by employers from HMRC.
Equal Pay Audits
2014 also saw the introduction of new powers for Employment Tribunals to instruct employers to conduct an equal pay audit. This is in cases where findings are used at a Tribunal against the employer.