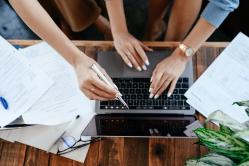 Some changes have been made as to how important conveyancing documents are lawfully signed. These changes were made early in the novel coronavirus lockdown, but they may become a permanent feature of conveyancing practice. 
Since July 2020, HM Land Registry has been accepting electronic signatures. This is not something totally new. One form of electronic signature, the digital signature, has been legally enabled since the Land Registration Act 2002. What has changed is the high level of take-up by the profession since last year. During the lockdowns of the past year, the benefit of using remote signature methods is obvious. Perhaps what has also driven this change is that the use of a simpler type of witnessed electronic signature has been permitted. The term "electronic signature" can cover:
A simple replacement of a wet signature, which is easy to do but is potentially less secure. This would include witnessed electronic signatures and "mercury" signatures (described in more detail below).
A "digital signature" as permitted since 2002 involves a process that positively identifies the signatory and encrypts documents so they cannot be altered.
In this article, we are particularly interested in considering the first types of witnessed signatures and how likely it is that their use will be permanently adopted.
By following these three steps, a witnessed electronic signature is relatively easy to organise:
The deed to be signed is uploaded to an online platform.
The platform sends a link to the signatories, who then complete two-stage authentication checks.
The document is "signed" electronically in the physical presence of the witness, who then also signs.
Arguably even more straightforward is using a mercury electronic signature. Here, a signature page is signed in pen in the physical presence of a witness (not by a video call). This could easily be done by a client in their home, for example. The signature is then captured, with a scanner or camera, to produce a PDF, JPEG or other suitable copy of the signed signature page. Each party then sends a single email to their conveyancer with the final agreed-upon copy of the document and the copy of the signed signature page.
The use of e-signatures in this way may not seem all that unusual, but for the legal profession it is positively revolutionary. As expected with any change, many concerns have been raised, with security of transactions being near the top of the list. This is no surprise, as land transactions have long been a target for fraudsters.
Balanced against the desire to have any changes made incrementally is the desire of many in the industry to embrace a wholly digital conveyancing process. One powerful voice for making the conveyancing process more digital comes from HM Land Registry. In July 2020, HM Land Registry Chief Executive and Chief Land Registrar, Simon Hayes, said:
"What we have done today is remove the last strict requirement to print and sign a paper document in a home-buying or other property transaction. This should help right now while lots of us are working at home, but it is also a keystone of a truly digital, secure and more efficient conveyancing process that we believe is well within reach. The more sophisticated qualified electronic signatures are a part of that vision and encouraging those is where our attention will be directed next. I'd like to thank everyone who responded to our consultation on the guidance. This has helped ensure this new witnessed electronic signature process works for everyone."
Making the conveyancing process "truly digital" and aspiring to remove the reliance on paper documents particularly stand out. The most difficult hurdle to achieving these goals is the need for a fully reliable way to verify a person's identity securely and digitally. The current processes in conveyancing do not feel very 21st century. Accurate verification of the party's identity normally involves face-to-face checks. Clearly there are existing technological means of checking IDs remotely, such as cryptographic and biometric checking using microchip-enabled passports or identity cards. If a remote electronic system of checks is to take off properly, then whatever method is chosen will need to be easily accessible and relatively inexpensive.
So, what are the chances that the need for paper will disappear from conveyancing offices? The support of the Land Registry has often driven major changes in practice. Balanced against this is the fact that the rate of change during the pandemic was simply too fast. There are aspects of the witnessed signature system that had to be developed in a rush, and it can be expected that these will be scaled back as the country moves out of lockdown. Consultations are currently taking place and no doubt further changes will be announced over the coming months.