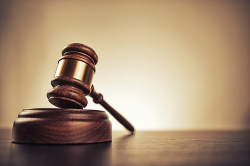 As I am currently in the middle of an in-depth course that deals with the law of obligations, I have to admit to feeling a little ashamed of myself for never having heard of Pigot's Case – especially the rule and the impact it currently has on English contract law. I have gone through every last textbook connected to the course with a fine-tooth comb, and there is not a single mention of this case anywhere.
So, would this lack of knowledge about and coverage of the case of Winchcombe v. Pigot [1558-1774] All E.R. Rep. 50 mean that the rule established in this case is no longer applicable in our common law?
First and foremost, it is necessary to acquaint ourselves with the case and the rule that was established. A Mr Henry Pigot was indebted to a Mr Benedict Winchcombe. A bond was executed in relation to this debt on 2 March 1611. Sometime later Mr Winchcombe became the High Sheriff of Oxfordshire, and then an unknown stranger actually amended the bond that existed between Pigot and Winchcombe by inserting the words Vicecomiti Comitatus Oxon (Sheriff of the County of Oxford) immediately after the words Benedict Winchcombe, Esq., and before the amount that was due on the bond.
At the time the case was heard (in 1614), Pigot relied upon existing case law and entered a plea of non est factum (it is not my deed) and argued that the deed was no longer the one entered into three years earlier.
The important rule that set a precedent that would last for at least 400 years after this case was heard was this: as there was a material change to the bond (the addition of the words Vicecomiti Comitatus Oxon), it would indeed become void and therefore the claimant (the plaintiff, Mr Winchcombe) could no longer rely upon it. Lord Coke was primarily responsible for this decision, and at the time he said, "When any deed is altered in a point material, by the plaintiff himself or by any stranger, without the privity of the obligee, be it by interlineation, addition, raising, or by drawing of a pen through a line or through the midst of any material word, the deed thereby becomes void".
Whilst there have been a good number of cases after Pigot (1614) to help water down this rule slightly, it would appear, to all intents and purposes, that the rule stands firm to this day. Therefore, if any material changes are made to a bond or contract without either party's knowledge, this could very well void the entire contract completely.
Many people have criticised the severity of this rule and maintain that it is not really acceptable to continue to follow a precedent that was established 400 years ago. In fact, bearing in mind how much of English law is binding on courts in other Commonwealth countries, it is interesting to note that the Australian state of New South Wales has passed a statute to repeal this legal rule.
When it comes to repealing this rule in the English courts, perhaps we could say that this could be added to a list of umpteen other precedents that have been established in contract law. If you choose to follow a system of common law, it goes without saying that human error will always be a significant and very real problem. Personally, I have always tended to favour the civil law system that is followed by our continental neighbours and by the good people of Scotland.