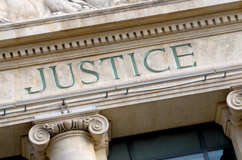 Since I obtained my Associate Membership of this Institute, I have been working in litigation. It has equipped me with necessary skills pertaining to the court litigation process after the Philippine Supreme Court's Approval on the Small Claims Court and the amendments of Civil Procedure in Philippine Courts, as promulgated by Philippine Supreme Court.
The amendments of the 1997 Philippine Civil Procedure gave the chance for the Small Claims Court to be created in 2008. Now it has been implemented across the lower courts in my country. It gives a "taste of swift justice" to the underprivileged citizens of our country for them to obtain justice, or if they are the defendants of a particular case, swift vindication can be obtained.
The rules on Civil Procedure give the plaintiff a chance to minimise the cost of a suit, which they will not necessary pay legal counsel's fees for and lawyers are not allowed to appear before this court. The said rule also gives a chance for both parties (plaintiff and defendant) during pre-trial to appear without being represented by respective legal counsels. Meanwhile, in the Small Claims Court, the appearance of both parties is needed; lawyers are not permitted to appear but they can render advice or can help prepare the case (e.g. by doing notarial duties on all documents submitted by parties in court). Cases falling within this court procedure are purely based on collection of money, civil aspects of criminal liability and other personal recovery of damages. The trial or hearing of Small Claims Cases shall be conducted for only one day and the decision shall be rendered after the trial. Procedures that are not necessary for court hearings are Special Proceedings, which consist of Foreclosure of Property, Unlawful Detainer and Partition of Estate.
With our present economic situation, our judicial system has responded to the plight of the Filipino masses. We are exercising the famous legal quote that says, "Those who are less in life should be aided more with law".
Clint Diesto AILS