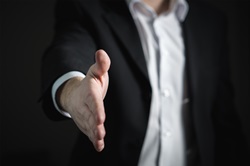 It is an unfortunate fact of life that many people in society are not going to be able to afford the cost of legal instruction when something serious crops up in their life. Be this an accusation of a criminal offence or the threat of homelessness due to a recent illness and not being able to keep up with mortgage payments, it really is imperative that a developed nation such as ours helps people out when they potentially face the worst moments of their lives.
Year-on-year, the cost for legal aid has been increasing at an exponential rate, and there was no way the government could carry on footing such a bill when money was needed in other areas of the economy. As a consequence, drastic changes were made to the Legal Aid Service, and this facility is only now extended to the most serious areas of law. The days of being able to secure legal aid for a divorce petition are definitely well and truly behind us.
Areas of law covered by Legal Aid
The recent changes in Legal Aid mean that this facility is generally only made available to people who face a significant impact from the outcome of a legal case. For example, in debt and housing law cases, you will find that legal aid funds will be allocated to people who are at risk of losing their home or to those who face harassment and/or intimidation (e.g. anti-social behaviour cases). Family law cases form a large proportion of civil cases as they affect children and some of the most important decisions that are likely to have a serious effect on people's lives. 
Aside from criminal cases – where legal aid must be made available as a person's liberty may be at stake – the main areas of civil law that are now available for legal aid funding are:
•    Family law
•    Immigration and asylum
•    Housing law
•    Debt
•    Mental health/capacity
•    Community care
•    Certain welfare benefits
•    Education (special)
•    Discrimination
•    Protection from harassment.
Who is eligible for Legal Aid?
Having worked for the Legal Aid Service myself in the past, I can recall that there are very strict criteria that need to be satisfied before you are able to gain access to legal aid funding. Before you are entitled to be put through to any legal advisor, you will need to prove that you are on a low-enough income to satisfy the threshold test for assistance. You will also be entitled to funding if you are on certain means-tested benefits. 
If you are entitled to funding, your case will remain open only for as long as you continue to satisfy strict threshold tests that will be applied periodically by your legal representative; this is something the beneficiaries of legal aid will not be aware of. As soon as your case falls short of this threshold test, the legal representative has no other alternative than to close your case immediately and stop any further advocacy work on your behalf. Such a threshold test has to be applied from time to time as the beneficiaries of legal aid rely on public funds. It is imperative that the legal representative can continue to prove that there is still merit in a case to keep it open.
As a general rule of thumb, it is probably fair to say that legal aid is now only made available to those of us who are on a low-enough income and are facing a "significant" legal event. If you are looking to find out how you stand against an annoying boss or to end a civil partnership, chances are you will have to find the funds to pay for such a service yourself.