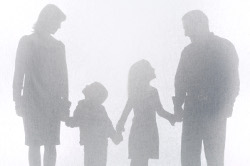 It has been a busy few months in the family courts, with a number of high-profile cases hitting the news. Previous articles are available in the monthly Journal archive from both September and October of this year, and we would encourage you to also read these to help you get to grips with this rapidly developing area of law.
1) Divorce and dishonesty
Two ex-wives who 'accepted' unfair divorce settlements appeared in the Supreme Court in October and their cases will now form a precedent for how dishonesty when disclosing assets will be treated in family courts.
Alison Sharland and Varsha Gohil appeared before seven justices in the court and had their divorce settlements set aside. The decision was made on the basis that they were misled in the original hearings about the value of their respective husbands' assets. In the case of Alison Sharland, she accepted £10.3 million before discovering that her husband's company was valued at nearly £620 million. Varsha Gohil accepted £270,000 and the family Peugeot but later found out that her husband had squirreled away £35 million.
Before these rulings, the law was not entirely clear on when a failure to disclose assets would be enough to set aside a divorce settlement. Lady Hale, the Supreme Court's deputy president, explained the Court's view that in a case of fraud it would be extraordinary if the victim of a deception in family proceedings was in a worse position than a victim in criminal proceedings. 
The principles set down by this ruling are likely to have a wide-reaching impact and could open up further challenges over 'dishonest' divorce settlements.
2) Divorce settlement delayed by 30 years
Another high-profile Supreme Court case, Vince v Wyatt, opened the way for financial claims from ex-spouses decades after divorce.
The case hit the headlines earlier in the year when the ex-wife of a former new-age traveller who later became a multimillionaire was told she could bring a claim for financial support more than 30 years after their marriage broke down.
Some divorce lawyers described the ruling as 'unprecedented' and warned that it meant spouses could keep their options open "indefinitely". However, despite dire warnings that the case could "open the floodgates" to thousands of divorces being revisited, the reality may be different. The facts in this case were extraordinary and as such the case might have only limited implications.
The legal principle that the Court decided on was that there is no time limit in law for spouses to make a claim for financial provision. In Ms Wyatt's case, even though she had played no part in her ex-husband's later success, this did not mean that a claim could not be taken for financial support for their son and her daughter whom he had accepted into the family.
Under the Matrimonial Causes Act 1973, the Court should take into account contributions from each of the parties "to the welfare of the family". This would include caring for children, even after a separation.
The Court pointed out that although there was a 'real prospect' of Ms Wyatt making a successful claim, it would be 'comparatively modest'. The Court dismissed Ms Wyatt's original claim for a £1.9 million payout as "out of the question".
Despite the headline-grabbing issuetitle, the extraordinary circumstances of this case make it less likely that there will be a flood of ex-spouses reopening their financial settlements to obtain more of a payout.
3) Divorced wife told to "get on with it"
In another interesting Court of Appeal case this year, a judge told the ex-wife of a millionaire racehorse surgeon to get a job as she has no right to be "supported for life" by her former husband.
Lord Justice Pitchford told mother of two Tracey Wright, 51, that divorcees with children aged over seven should work for a living.
Mrs Wright, a former riding instructor and Legal Secretary, was criticised for being "evasive" about her earning capacity. She had chosen not to work after her divorce, in order to look after her 10-year-old daughter.
During the divorce in 2008, the couple's £1.3 million seven-bedroom home was ordered to be sold and the proceeds split. Mrs Wright came away with a £450,000 mortgage-free house. Mr Wright, 59, was also ordered to pay her and the children £75,000 a year in maintenance and school fees. Mr Wright went to the High Court to seek a reduction in his maintenance bill, claiming he was worried that supporting his wife would be unaffordable after he retires. He also argued that it was unfair to expect him to support his ex-wife indefinitely, even after he retires, while she made "no effort whatsoever to seek work".
A family court judge agreed and told Mrs Wright to "just get on with it". The court dismissed the claim that the children would suffer if Mrs Wright had to work, and pointed out that a working mother at this stage of the children's life could provide them with a good role model.
Lord Justice Pitchford confirmed that it was "imperative that the wife go out to work and support herself". He added, "There is a general expectation that, once children are in year two, mothers can begin part-time work and make a financial contribution".
This ruling makes it clear that spousal maintenance is no longer a meal ticket for life. The decision also reflects a shift in opinion towards mothers being expected to get back into the workplace after divorce. This matches the reality for many families – that both parents now work and that everyone is supposed to pull their weight as soon as possible.