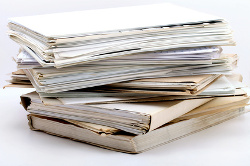 In light of a Family Justice Review that was undertaken, HM Courts and Tribunals Service have decided to create a new single Family Court in England and Wales. Effectively, this will pull this area of law away from the county courts and should mean that this division of the legal system is able to deal with relevant cases far more expeditiously and cost-effectively. 
Specifically, when it comes to applications for divorce in the future, applicants should find that this process will be far easier; especially when a decree nisi is not being contested by the other party. Instead of being sent to your local county court, you will now be required to forward an application for a decree nisi and statement to support the divorce to one of 11 regional centres that will be set up across England and Wales.
Unfortunately, if you take a look at the distribution of these centres, you will notice that they have been very unfairly allocated – for example, in the Northeast of England applicants will have no less than four centres to choose between; however, with the nearest centres being located in either Southampton or Wales, the Southwest region will not have a single centre within its official geographical limits. Clearly this needs to be looked at again more closely, especially when applicants will have the option to drop in and deal with their applications: how will it be fair for a person from the far west of Cornwall who will be forced to travel hundreds of miles to Hampshire? 
Uncontested decree nisi applications will now be considered and dealt with by dedicated legal advisers in these centres, and it is thought that this will end up saving the public purse vast sums of money in the future. Also, it should mean that the entire procedure of petitioning for a divorce and following the whole process through until the end will become much easier. 
At present, this process will only be available for people looking to legally dissolve a marriage. This facility is not currently available to people who are looking to end a civil partnership; however, we are assured that this type of legal relationship will also be dissolved in this same manner in the not too distant future.
Of course, as with any changes to family law of this nature, there is bound to be criticism for bringing in a more streamlined process to end a marriage. It will not surprise us to learn that by far the most criticism for this change has come from religious leaders across England and Wales. 
Bearing in mind that we now officially live in a country where more than half of the population (the majority) do not have any religious beliefs or persuasion at all, some people may say that it is high time our legal system followed a more secular path. When we pride ourselves on being so democratic in the United Kingdom, we have to remember that democracy should always follow what the majority feels and should refrain from giving in to the minority, as we have been so inclined to do in the past.
At the end of the day, in any contemporary society, people should be completely free to choose their own way in life and make their own mistakes. It is up to them to learn by what has happened, and it is not up to any of us to judge them. The simple fact of the matter is that this branch of the law was costing the taxpayer more money than it ought to; a more cost-effective and streamlined process was the only way forward.