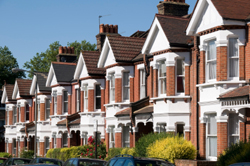 A recent case in Manchester has highlighted the importance of paying attention to detail when it comes to conveyancing. An assistant solicitor has been fined £5,000 after forgetting to register a Notice of Interest in a property. His oversight was much dearer, however, for his client. As a result of the mistake, an investor didn't receive £40,400 due when the property was sold! 
Losing the Plot
This recent oversight made headlines in legal publications for obvious reasons. It has brought up the fact that too many conveyancers in the UK are making simple errors, which end up both inconveniencing and costing their clients. 
The Legal Ombudsman issued a publication back in 2014 which grasped the attention of many solicitors. It focused on common conveyancing complaints, their causes and what should be done about them. While many oversights are small and can be easily rectified, a few extreme cases have resulted in situations that put clients through unnecessary stress.
A Home Horror Story
Take, for example, the case of Miss F, as presented by the Legal Ombudsman. Sometime after buying her flat, she discovered that the leasehold didn't include a converted attic room she'd been making use of. It turns out her lawyer failed to mention the lease was at odds with the details of the sale. 
On top of losing some of her property value, Miss F was also required to pay legal fees for her use of the attic, which was reported as 'unauthorised'. She was also responsible for further expenses to convert it back to its earlier condition before she could sell her property. In the end, she was £50,000 out of pocket, and Ombudsman rules at the time could compel the law firm to give her back only £30,000 of that. 
Miss F ended up losing £20,000 due to her solicitor's error. Thankfully, you can rest assured cases this serious are quite rare! 
Eliminating Small Mistakes 
Whether you're buying your first flat, upgrading to the family home of your dreams or selling your house to downsize to a retirement property, the business of moving can be stressful enough. Buyers and sellers need guidance they can depend on to get through their transaction with ease and begin enjoying their new property as soon as possible.
The attitude of some people is that conveyancing mistakes are commonplace, but thankfully the horror stories don't happen terribly often. Still, inconveniences that need never have occurred in the first place can be frustrating. 
Some examples of common mistakes the Ombudsman identified include not reading the full names of clients on a property deed and thus typing a contract incorrectly; selling a leasehold property and forgetting to request the management pack from the landlord, leaving the buyer to chase it down from the seller; and not reading forms a client has completed before passing them on to buyers, to ensure they don't say too much, say too little or require attaching other documents. 
These examples of minor errors aren't disastrous, thankfully, but that doesn't mean they are anything less than annoying. Unfortunately, common mistakes are usually the result of rushing or not bothering to look after each small detail. Fortunately, however, with a little more care and attention, they could easily be eliminated. 
Be a Conveyancing Hero
If you're interested in working within a department that handles conveyancing work, you'll be pleased to know that The Institute of Legal Secretaries and PAs offer a great range of courses for both Legal Secretaries and PAs. 
If you're interested in property law, you could develop your career further by becoming an outstanding conveyancer — one who's equipped with the skills and experience to look after all the details for clients, making their property transactions run as smoothly as possible.