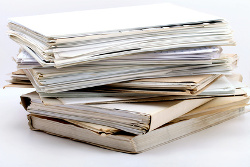 Last month we introduced the world of unbundled legal services. Cutting through the jargon, unbundling is shorthand for how some firms are now providing legal advice for litigation clients with limited financial means.  In this article we will highlight some key points that should be considered when advice is provided in this way and consider how you as a litigation secretary can add value to the process.
To recap, below are some examples of the types of legal services that might be classified as unbundled services and others that fall more into a firm providing a client with full legal representation.
Examples of unbundled services: 
free use of library and/or online resources
self-help information packs
advice to assist the client to progress the matter himself
assistance with form filling and drafting letters and documents, including basic pleadings
checking documents and forms completed by the client
explanation of the court process and nature of court proceedings
advocacy for a specified hearing
Examples of services that are not unbundled: 
conducting litigation and a trial
holding clients' documents
sending letters in the firm's name or other contact with third parties
instructing experts
preparation of costs budgets
progressing the case - that is up to the client
free legal advice – But in some cases, clients should be informed about potential eligibility for legal aid or other sources of advice such as the CAB or legal expenses insurance 
Where a client is going to be given unbundled advice, here are five key steps that should be followed:
1.         When attending a client, it will still be necessary to establish his or her identity properly. Just because the firm is acting in a more limited capacity, it does not excuse them from their normal client care obligations.  Clients will still need to receive copies of the firm's terms and conditions, details of the firm's complaints procedure, and information about a clients' right to complain to the Legal Ombudsman. 
2.         It is important that clients understand what will be done for them and what they have to do for themselves. They should be provided with this information in writing and it should include information about the firm's fee system and when payment is required. 
3.         A client should be warned that the advice given is based on the information the client provides. It will be important for firms giving advice this way that they get as much information as possible as early as possible. This is where a good legal secretary can help gather information before a client is interviewed. This might simply involve encouraging a client to provide key documents or sifting through documents a client has provided and trying to organise these for the fee earner in order to help save their time. If the information provided is insufficient, this must be made clear to the client, and depending upon the circumstances, the lawyer will either have to provide qualified advice accordingly or no advice at all. 
4.         As with any legal advice, just because it is being provided at a discount does not mean you should not keep proper records. Firms need to keep written records of the information they received from a client, record what the client wants to achieve, and record what advice has been provided. The record should include a list of documents or other evidence provided by the client.  Generally it is also a good idea to keep copies of client documents or other evidence which is relevant to the advice you have given. 
5.         A final point relates more to professional ethics and personal judgment. It is important that clients understand that they are acting "on their own" with the firm only providing limited backup. If there are concerns about a client's ability to understand legal advice or their ability to act upon it, then it may not be in the client's best interests to offer unbundled advice. The only option the Law Society recommends in these circumstances is that a firm should decline to provide unbundled advice, but this, of course, could leave the most vulnerable clients with no assistance at all. 
The difference between a client being given advice as an unbundled service and the client who pays a full legal retainer is not really in the quality of the legal advice given. The change has more to do with how a firm manages clients who want  a "pick and mix" approach to getting advice. Virtually the same level of legal services and protection applies to the advice given, but firms will need to be more efficient in how they provide the service. What this means for the legal secretary is that your role will be enhanced if you can help streamline any of the key points highlighted above.