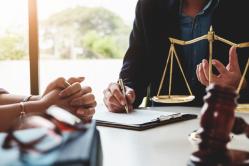 With the paralegal profession emerging as the fastest growing in the legal sector, it's so important to choose the right course – one that is bespoke, fit for purpose and robust.
There are many providers who see a potential market for offering courses, and it is becoming a bit of a minefield, so here are a few tips about what you should be aware of before you take the step to pay for any paralegal course:
Are the paralegal courses expressed to be specifically paralegal, or are they general legal courses?
This is important because if they are described to be "paralegal courses" in the marketing, but the name of the course does not have the term "paralegal" in it, then they probably have not been developed specifically for paralegal professionals. It's most likely that they relate to other general legal studies or are geared towards another profession.