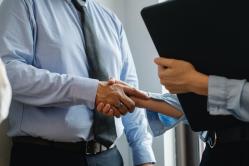 The thought of asking your boss for a pay rise or a promotion is always nerve-wracking, and can strike fear in the most confident of business support professionals. Not only do many people often overthink the approach but the assumption of a negative response or reaction to your request makes the idea of putting yourself out there feel a lot worse than it is.
Remember, your boss is only human, and to get to where they are today means that they would have been in the same position as you are at one point in their career too.
If asking for a promotion or pay rise has been on your mind lately (or even over the last few months) take a look at our guide below to give your confidence a boost and kickstart the process of receiving exactly what you think you are worthy of!
Preparation