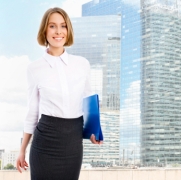 We would like to share how impressed we are with the standard of coursework we have been receiving for our Legal Secretaries Diploma course. Recently we have seen a very high number of Students achieving distinctions, which is no easy feat. Through gaining a distinction, Students show that they have a thorough understanding of various areas of law, can produce legal documents with the highest attention to detail and can follow instructions to perfection.
Due to our high grading standards, those who have gained a Pass or Merit have also done very well to achieve the diploma qualification. To have understood the reading material and followed the assessment instructions to the standard required is a big accomplishment. Our pass rate is very high and 95% of Students who complete their coursework achieve the qualification.
The Legal Secretaries Diploma coursework consists of multiple-choice achievement tests and practical assessments involving the production of legal documents. The units within the course material help Students to gain knowledge in a wide range of legal subjects, and the practical assessments in the course help Students to become familiar with the legal documentation and legal procedures which they will come across in their careers.
Our philosophy is that Students should not only understand how to perform Legal Secretary work but also know the reason why they have to do certain tasks and the law behind it as a whole. This gives Students excellent job prospects and the opportunity for career advancement.
The high standard of the coursework we are seeing is an absolute testament to our tutors and the design of the course material. We regularly receive positive feedback from Students who say what an enjoyable and beneficial experience they have had by studying our course. Roshni Nirban from London expressed her views as follows:
"I have found the Legal Secretaries Diploma course very enjoyable and comprehensive. It has provided me with legal knowledge and the practical skills to become a qualified and professional Legal Secretary. Furthermore the course also intensely improved my typing speed and computer literacy. The course tutors have been very helpful and were always at hand to answer any questions. I would certainly recommend this course to anyone who is looking to undertake a Legal Secretary course."
Our Students become Affiliate Members of the Institute after receiving their diploma certificates to show that they are qualified Legal Secretaries. We are very proud of them all.