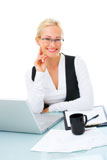 Just 15 years ago, before everyone in the world was permanently wired into the river of information we call the Internet, if you wanted to keep abreast of the latest developments in your field or hobbies, you would have to subscribe to an assortment of specialist magazines and papers. There were also libraries where people would go to get their hands on any kind of information they happened to need. I have heard that libraries still exist, but these days they are mostly used by students who need free internet access! This is a bit of a shame because there was something quite pleasant about wandering around their quiet halls looking for books. On the other hand, we now live in the future, and we can all benefit from the full power of the web and the wealth of information which it provides, either at work or at home.
One of the most useful and widely used tools to come out of the web is the Forum or Bulletin Board System (as they used to be called in the 80s). A bulletin board or forum is a system where people can write messages to each other. Since their invention, forums have been used to share all kinds of information, everything from people collaborating to building free software programs, to people sharing information about weight loss and discussing Brad Pitt's latest escapades in Hollywood. Whatever people use forums for, they are firmly placed as one of this century's most important forms of communication. Even if a forum topic is no longer relevant to the person who originally started the thread, someone else may come across this thread in the future and find it useful. This is especially true for professional forums, where professionals exchange advice and information. These sorts of forums start to form a common body of knowledge as they mature and become useful professional resources. It's not all serious, of course, and if you look at the forums on social networking platforms like Myspace and Facebook you quickly realise that forums are a great social stomping ground where you can meet like-minded folk, share funny videos, pass on special offers and organise events.
Using a forum is easy and most forums follow the same basic structure. The Members forum on our website is made up of two main categories - the General forum and the Career forum.
The General forum is for general discussion and it consists of three sub forums:
General - This is a good place to ask general questions, make suggestions and post any news that may be of interest.
Journal - If you have any suggestions for the Journal or would like to discuss an article which has been featured, you can do it here.
Fun Social Area - This a new edition to the forum. You can use this to discuss anything you like, make friends and share multimedia such as your favourite videos and pictures (as long as they are inoffensive and respectful of others).
The Career forum is for discussion directly related to your career and it is made up of four sub forums:
Career Advice - If you are wondering what direction to take with your career then you can ask here. If you have any tips on creating a great CV or finding work, you can share them.
Law - You can discuss legal issues or new laws which have been passed and ask what different areas of law are involved.
Work - If you would like to share your work stories with other Members or ask advice on how to find jobs, post here.
Studies - This can be a valuable support area for our students who would like to contact other Members who are studying. You can share study tips or arrange to meet up and study with someone in your area so that you can motivate each other.
Here are some simple steps to help you to start using our forum:
To start a NEW discussion thread, follow the following example:
Step 1 - Log into www.institutelegalsecretaries.com using your username and password.
Step 2 - Click the link to the forum that appears on the left hand menu bar. You will now be presented with a list of forums and sub forums as well as a list of all the most recent discussion threads.
Step 3 - Choose a sub forum where you would like to start your new thread and click on it.
Step 4 - Click on the link that says 'Post new forum topic'.
Step 5 - You can now input a title relevant to what you would like to say in the 'subject' box.
Step 6 - The forum's drop down menu should already be set to the sub forum you wish to post in. If it is not, you can choose your sub forum again.
Step 7 - Write your post in the box labelled 'Body'. If you would like more advanced formatting options, click the link that says 'enable rich text' and you will be able to use a text editor similar to a normal word processor.
To REPLY to a thread that already exists is even easier. Here is another step by step example:
Step 1 - Log into the site and go to the Members forum.
Step 2 - View the forum thread you wish to post a response to.
Step 3 - Click 'add new comment' or 'reply'.
You will now be presented with a screen where you can add your two pennies worth to the thread. You can enable the rich text editor in the same way as the previous example.
All comments are in chronological order with the oldest comments at the top and the newest at the bottom of the page. This is so that the discussion reads as a fluid conversation rather than being back to front or random.
The forum is an excellent place to exchange information with your peers and to make new friends. The best thing about forums is that you get to create the content and have your say. Shared knowledge is one of the greatest gifts of the 21st Century.