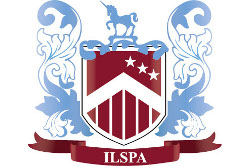 We are delighted to announce that our new online test system has been released.  Students can now complete the achievement tests for their courses through our website and no longer need to email them to our Course Assessor.  
The online test system is a great facility for our Students.  They are now able to complete their coursework with greater ease due to having everything in one place.  Students have the benefit of receiving their test results instantly after submission and our system is able to show them their correct answers, whilst helping them to learn which questions they got wrong. 
ILSPA's Chief Executive, Emma Stacey, expressed:
'It is wonderful to see our Students benefit from our new online test system after many years of discussion and many months of development.  We continually aim to improve our courses for our Students so that they have the best learning experience possible.  The new test facility is a fantastic accomplishment for ILSPA and our IT team.'
If you are studying ILSPA's Legal Secretaries Diploma or Single Subject Legal courses, we have sent you an email regarding our new online test system.  Please do not hesitate to contact us if you have any queries at info@institutelegalsecretaries.com or on 0207 1009210.