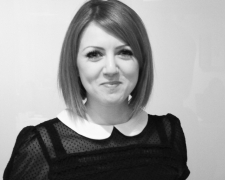 Douglas Scott Legal Recruitment is helping to judge the inaugural Legal Support Staff Awards, which have been organised by GEM Legal Training and will take place at Bolton De Vere White's hotel in September 2013.
Gemma Rush, pictured here, is a recruitment consultant at Douglas Scott. She is judging the Legal Secretary of the Year award – tipped to be one of the busiest categories. Gemma has worked at Douglas Scott for over two years where she manages the legal support desk. Prior to joining Douglas Scott, she worked in human resources at the Co-operative Bank.
Recognising the employees who are so important to the success of law firms, the Legal Support Staff Awards are being organised by GEM Legal Training to assist legal firms across England and Wales by rewarding talent at every level of the business infrastructure.
"As the only independent legal recruitment specialist in the UK to recruit across the whole field of legal positions, from secretaries to partners, we were keen to support these new awards," says Gemma.
"Legal secretaries are reliable and hardworking types who have the confidence to take responsibility and show initiative, independence and intelligence. I'll be looking for entries that demonstrate these qualities and I am really looking forward to recognising legal support in an official capacity for the very first time."
Entries for the awards are open until the end of June and candidates can enter on this website: http://www.gemlegaltraining.com.
Categories are:
• Legal Secretary of the Year
• Conveyancing Secretary of the Year
• Legal Cashier of the Year 

• Practice Manager of the Year 

• Receptionist of the Year 

• Marketing Award 

• New Talent Award 

• Exceptional Contribution