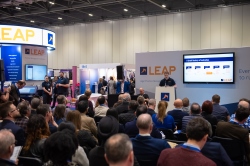 After the success of last year, we are happy to announce a newly formed partnership between The Institute of Legal Secretaries and PAs and Legalex 2020.
On the 18th and 19th of March 2020, the London ExCeL will host the most forward-thinking Legalex to date, housing 150 cutting-edge suppliers and 100+ educational, CPD accredited seminars from some of the world's top legal experts and innovative thinkers – leading the industry as the most accomplished event for ambitious and successful legal firms looking to modernise their practices.
Legal Secretaries and PAs will get the opportunity to network and meet with representatives from firms, learn about new tools and innovations in their area, and update their knowledge in specialist areas of their role.
We want to invite you to be one of the 3,500 legal professionals that come together at the ExCeL to discover the latest tools, products, services, resources and innovations that are changing the game in legal business growth and data security. Aside from the 150 industry-leading exhibitors, visitors will also benefit from the expert-led seminar schedule and the sophistication of the keynote line-up that gets better every year.
Register here for FREE tickets to be part of the UK's leading legal event.
PLEASE NOTE: If you are currently a Student/Graduate and not employed at a law firm, you should enter The Institute of Legal Secretaries and PAs when asked for a company name on your application.
We hope to see you there!