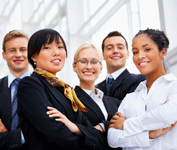 Last month saw the launch of the ILSPA Legal Secretary Jobs Board, a niche jobs board that aims to provide the most comprehensive listing of Legal Secretary jobs in the UK. The board is feature packed and is open to both Members of the Institute as well as the general public. In its first weeks the board is already attracting many visitors and its usefulness will only grow as it becomes more widely known amongst job seekers and employers alike.

Here is a quick guide to some of the useful features available on the board:

Personal Profile and CV

Job seekers can create personal profiles and upload their CVs. You can show yourself as actively seeking employment as well as set your profile to a private mode which hides your identifiable details from employers. This is useful if your current employer is unaware that you are looking for a new job.

Jobs Searchable by Category

In order to make it easier for you to find your ideal role, jobs are searchable using combinations of classification, job type and area. For example if you specialise in conveyancing, live in London and are looking for part time work you can easily find what you are looking for by searching for that combination in the search bar. The jobs board can also display all the conveyancing jobs available in the UK if you simply click on 'Conveyancing' in the category list.

Save Favourite Jobs and Applications

You can save your favourite jobs that have been posted to our board together with your job applications. Your saved jobs and applications can be easily managed from the user control panel.

Job Aggregation

The ILSPA Legal Secretary Jobs Board can search the internet for Legal Secretary jobs, giving you access to the biggest database of legal secretary jobs in one place.

The jobs board is already receiving a lot of attention and has already helped Members to secure great positions. Please let us know your comments and feel free to recommend it to friends and colleagues.
You can view our jobs board at http://jobs.institutelegalsecretaries.com.