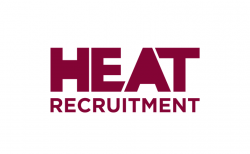 For many years now, the nationwide team at Heat Recruitment, have been collating retrospective analytical data from their in-house software systems. This has allowed them to create a comparative salary data set across all the sectors that they work in, including legal. They formalise this data and make it more widely available in the form of a Salary Survey.
Their previous Salary Surveys have been very successful at allowing legal professionals, including legal support staff, to gain further understanding of what salaries they could expect year on year. As well as showing how their current salary stood up to the average, and revealing what trends were noticeable in their sector at that time.
Heat Recruitment has now published the findings of their 2023 Salary Survey, and it looks to be another positive year for Legal Secretaries and PAs.
Dan Hazzard, Director of Legal at Heat Recruitment stated:
"Whether you're a career Legal Secretary or taking your first step on the legal career ladder, the legal industry is exceptionally busy and the demand for quality business support staff is starting to outweigh the demand for qualified staff. 
With NQ Solicitor salaries seeing year on year increases, we are starting to see similar trends with business support, Legal Secretary, Paralegals and Assistants salaries all being on the rise too! 
Whilst practice area, geographical location and years of experience all play factors in remuneration, the busiest areas as we head into 2023 are Litigation, Private Client, Family, Non-contentious Construction and Corporate and show no signs of slowing down."
You can download the complete Heat Recruitment 2023 Legal Salary Survey here:  
https://heatrecruitment.co.uk/insights/legal/legal-salary-survey/
Established in 2005, Heat Recruitment is a dedicated recruitment agency based in Bristol and operating throughout the UK. They value passion, integrity, excellence and partnerships above all else and take the utmost pride in the service they provide to their clients. Take a look at their Legal Secretary vacancies here.