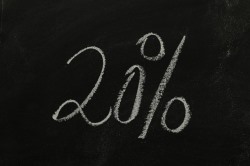 ILSPA Members are now eligible to receive a 20% discount on our Advanced Single Subject Legal Courses. This was previously available only to our Legal Secretaries Diploma graduates.
Many of ILSPA's Members work in specific legal departments such as litigation or family law. Being able to advance your knowledge and skills in the area you work in will not only help you perform better in your role, but it will also show your employers that you are dedicated to your job.
If you are working in a certain area of law at the moment and you would like a change, that's another good reason to study one of our advanced-level courses. You can acquire the knowledge and skills you need to make the move to another department or firm.
We offer a range of subjects:
Civil Litigation
Corporate and Commercial Law
Criminal Law
Land Law and Conveyancing
Family Law
Wills, Probate and Administration
Our advanced level courses will provide you with an in-depth understanding of the area of law you study as well as some Paralegal skills. This means that your employer will be able to give you more responsibility in your role, which could potentially lead to a pay raise or promotion.
Our courses are available to study online by distance learning. You can start at any time of the year and study at your own pace. You have up to one year to complete our courses, however, we find that our Students generally complete them within six months, depending on how much time they dedicate to their studies.
All the course material and resources you need are available online through the Student area of our website. When you enrol, you will be able to log in and access everything you need. When studying from home, you can receive help and support during the course from your Course Assessor or a member of our team.
There are no examinations for the courses. The subjects are assessed through coursework which you must send to us to be marked. You are required to complete an online multiple-choice achievement test and a written assignment. Your assignment will either include a series of questions relating to the area of law you have chosen or be a scenario in which you are to advise on the correct legal proceedings. You will be able to show how in-depth your knowledge of law is after studying the course and demonstrate your Paralegal skills.
The usual course price is £300, but you can save £60 with the 20% discount, making it £240. You can either pay in full or by interest-free instalments.
If you would like to receive information about these courses, please contact us. To enrol and claim your discount, please call us on 0207 1009210.