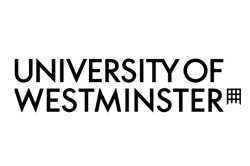 The University of Westminster's Legal Skills Academy is a joint initiative between the career development centre and the Westminster Law School to increase employability of students entering the legal profession. We host events and workshops nearly every week during the semester at the Little Titchfield Street campus, with representatives from various law firms, organisations and companies leading the presentations. The Legal Skills Academy provides individuals and employers with an excellent opportunity to showcase their expertise, network with their high-calibre students to promote employment opportunities, and attract new talent, whilst also enhancing our visibility across the university. Visit us to find out more about our work.
On the 5th of April, we are hosting a panellist event called Alternative Careers in Law. The panel will have a moderator, and questions will be posed to the participants regarding their experiences in the legal profession, how to become employable in the field through professional training, certifications and best advice. It is an evening event from 6:30pm to 8:30pm, with the first hour devoted to the panel discussion, followed by an hour for refreshments and networking. 
The Legal Skills Academy is looking for an ILSPA Member to be a part of the panel and talk about his/her experiences as a Legal Secretary. We would like Members to share how they achieved their goals and why they chose their career paths, to provide information and inspiration to others. This is the third academic year that we have continued this programme, and our partnerships have grown to include participants from law firms, chambers and organisations from the Greater London area and beyond. Our past presenters have included representatives from Allen & Overy LLP, Aspiring Solicitors, Bidwell Henderson Costs Consultants Ltd., The Crown Prosecution Service, Invictus Barristers Chambers, Peters & Peters Solicitors LLP and many more! We would be very pleased to hear from ILSPA Members who want to volunteer their time to help attendees choose the best career path for them. Please email Sabine Franklin at lawskillsacademy@westminster.ac.uk as soon as possible if you are interested in taking part.
The Westminster Law School, based in central London, is a leading provider with an international reputation of legal education and receives an intake of approximately 400 students each year. We are proud of our practical and professionally relevant approach to learning and teaching across a range of Bachelor's, Master's, Doctoral Research and short courses. Our students have an excellent track record of finding employment; around 92% of our graduates go on to work or further study within six months. Many of our graduates have chosen to work for leading legal services providers such as Ropes & Gray LLP, Allen & Overy LLP, Clifford Chance LLP, Hodge Jones & Allen LLP, Ince & Co, CMS Cameron McKenna Nabarro Olswang LLP, Government Legal Service and 23 Essex Street Chambers, as well as other top-tier professional services organisations. 
For those seeking entry into the legal profession as a Chartered Legal Executive (from which it is possible to qualify as a solicitor for those who seek to do so), the University of Westminster is a flagship provider of Chartered Institute of Legal Executive (CILEx) professional legal qualifications. Our Law School has offered a comprehensive range of CILEx programmes for more than fifteen years and is highly regarded. CILEx programmes are taught by academics and legal practitioners. Teaching combines substantive, practice and legal skills modules. The programme runs on a part-time evening basis to enable students to work by day and study in the evenings to advance their careers. CILEx is recognised as a legal professional regulator by the Ministry of Justice, being one of the three main routes to qualifying as a lawyer in England and Wales.
We also offer a Graduate Diploma in Law (GDL) for those who have completed a first degree in a non-law subject. Many qualified and practising solicitors began their careers studying in a different field before converting to law. Our programme offers a comprehensive and rigorous approach to learning and a path to a successful legal career. 
To find out more information or to apply to our courses, please visit our website.
Sabine Franklin
Legal Skills Academy Projects and Events Assistant