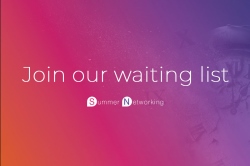 Set to be held at a prestigious Central London location, SecsintheCity's annual networking event returns on the evening of Wednesday 10th July 2019.
This exclusive event, described by attendees last year as "a fabulous evening", provides PAs, EAs and Office Support Professionals with an excellent opportunity to network with colleagues and contemporaries over complimentary wine and canapés.
There will also be a career management presentation from Corinne Mills, Managing Director of Personal Career Management. With 17 years of experience in career coaching and a background in HR, Corinne is author of the bestselling CV book You're Hired! How to write a brilliant CV and has worked with organisations including Sky and the BBC.
These expert presentations have historically been very well received, with last year's 'Understanding Your Boss using the Myers Briggs Personality Type Indicator' talk fascinating our guests.
Additionally, attendees will have access to a range of exclusive boutiques. Confirmed exhibitors for this year include British craft food and drink curators Craved and Moheeni Paul Designs, an award-winning teacher and creative artist specialising in handmade stationery and home décor products.
Many of this year's exhibitors are yet to be announced, but to give you an idea of what else to expect, our exhibitors in 2018 included Vanity Van, Molton Brown, Jewel Tree and Letter Box Hamper.
The SecsintheCity team will also be on hand providing one-to-one CV advice and interview tips so please bring a copy of your CV to the event if you would like to make the most of this service.
Attendees last year gave the event high praise, with highlights including the "fantastic presentation" and "a very good selection of participating companies".
Registration to attend the Summer Networking Event will open later in May but you can avoid missing out on this exclusive event by submitting your details and getting your name on the waiting list today.