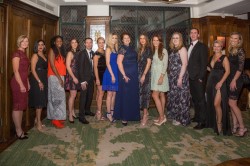 The SecsintheCity PA of the Year Awards were bigger than ever in 2017 with over 450 nominations and 16 shortlisted PAs and EAs.
The individuals who made the cut were from a variety of sectors and companies, including TSB Bank, Warner Brothers, Arsenal Football Club, The Law Society and Cath Kidston. The shortlisted PAs/EAs were interviewed by a panel of judges and the winners announced at an awards ceremony at the prestigious Ivy restaurant.
This year, there were two Legal PA winners:
Kathleen Riordan – Legal PA of the Year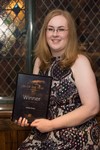 Kathleen has worked as a Legal PA at Schillings for seven years and currently supports the Head of Legal. She was nominated by a Partner at Schillings who said, "She's the embodiment of team first, self second. Kathleen works conscientiously and tirelessly, often without recognition, to get the job done."
Lyn Lennox – Outstanding Achievement Award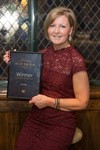 Lyn is PA to the Director of Strategic Relationships at The Law Society and has worked there for over three years. Lyn was nominated by a fellow PA who said, "Lyn is relied upon not just by her manager but by many people across the organisation. Since joining I've been constantly told, 'Ask Lyn, she'll know.'"
Lyn won the Outstanding Achievement Award for using her legal expertise to save a local school from closure in her role as Clerk to the Governors and for returning to work in a high-profile PA role in law after an extended career break.
Find out more about the SecsintheCity PA of the Year Awards 2017 here: 
https://www.secsinthecity.co.uk/article/paoftheyear2017winners/?utm_sou….
About SecsintheCity
SecsintheCity is the UK's largest specialist job site for PAs, Executive Assistants, Secretaries and Office Managers. SecsintheCity launched the PA of the Year awards in 2012 to recognise the hard work and professionalism of PAs and to acknowledge their contribution to the organisations they work for. 
For more information please go to: https://www.secsinthecity.co.uk/?utm_source=legalsecretaryjournal&utm_m…