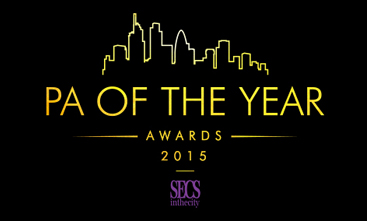 SecsintheCity, the UK's #1 job site for PAs, EAs and Secretaries, has announced that nominations are now open for the PA of the Year Awards 2015.
Sponsored by recruitment specialists Tay Associates, the awards recognise the professionalism of PAs and acknowledge their contribution to the organisations they work for, with previous finalists representing leading brands such as Facebook, M&C Saatchi, Ann Summers, Royal Mail and Mercedes.
Nominations can be made through an online nomination form, and are welcomed from PAs and EAs in all sectors, for the following categories:
PA of the Year
Interim PA of the Year
Legal PA of the Year
Social Media PA of the Year
Emily Penny, head of sales for SecsintheCity, said: "We're delighted to announce that the PA of the Year Awards ceremony will take place in November 2015.
"SecsintheCity's PA of the Year Awards not only provides talented PAs and EAs with an opportunity to celebrate their achievements, but more significantly highlights the pivotal role that PAs play within today's organisations."
Prizes include a two-night stay at Brooklands Hotel Surrey, a year's membership at Beaufort House Chelsea and a Michelin Recommended overnight break.
Further details on how to enter can be found at www.secsinthecity.co.uk.
SecsintheCity is the UK's #1 job site for PAs, EAs and Secretaries throughout their careers.
SecsintheCity is part of Trinity Mirror Digital Recruitment.
Contact:
Kirsty O'Connell
Senior Marketing Executive, Trinity Mirror Digital Recruitment
0208 600 7020